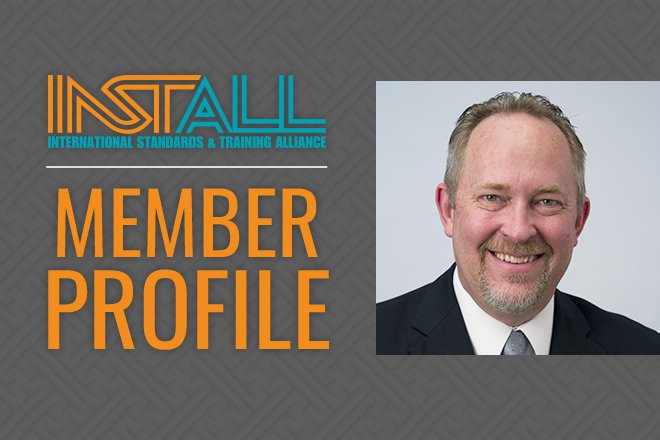 After 31 years in the adhesives business, Jeff Johnson has a lot of stories to tell. Although he almost blew up a laboratory when a chemistry experiment when awry, which resulted in his immediate career move to the marketing department, the vast majority of his memories are positive.
Johnson began his career as a bench chemist, and spent many years working on research and development for major industry players. In his current role at Mapei, he manages subfloor preparation products, moisture control products, floorcovering adhesives and wood floor finishes.
"My background in science and chemistry allows me to explain how and why our products work the way they do. This has been especially beneficial for our relationship with INSTALL," he said.
Mapei and Johnson have been passionate supporters of INSTALL for many years. The manufacturer was heavily involved in the development of the subfloor preparation and training certification program. His team has traveled the country leading installation demonstrations and product training sessions.
"If there's one thing our industry needs, it's more training. It might seem difficult to justify it from an ROI standpoint, but investing in training is the most important thing a business can do."
Explore More News from INSTALL