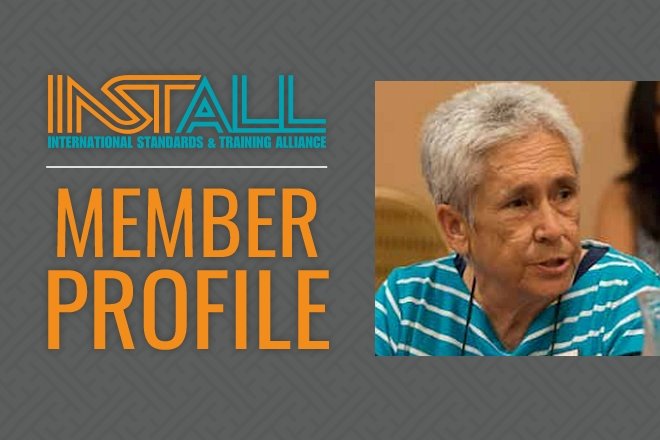 If you ask Penny Czarra about her childhood, she proudly mentions her upbringing on a farm in Washington Country, Maryland. Her experiences there led her to pursue an environmental science degree at Sweetbriar College in Virginia. Czarra's goal was to eventually go into city planning to make cities and built environments greener and more people-friendly. That's not exactly what happened.
"My connection to the floorcovering industry started in the mid-1970s," said Czarra. "I ended up earning my master's degree from Harvard University School of Design and was working right out of the door on affordable housing," she added.
Czarra partnered with contractors and architects to create novel designs that were both economical and promoted good living spaces. This included a nearly ten-year stint in Asia, which gave her international experience in a number of markets.
Eventually Czarra made her way back to the United States and became a venture capitalist for building product companies, suppliers and other types of manufacturers. She often spent her time analyzing businesses and helping them develop new markets while streamlining their training processes.
Years later she found a career in education and electronic media. "This is when I put my training and education hat on," said Czarra. "It was an important move for me and something that I thoroughly enjoyed, but it also led me back to the building product industry with AC•Tech."
Stepping back, Czarra's career has taken quite a circuitous route. "I'm involved with a great company with great products," she said. "What binds all of this together is problem solving. It allows me to tie my education and training together with problem solving. Finding solutions in their most simplified form is what I aim for and this is what attracted me to INSTALL."
As president of AC•Tech, a Norfolk, VA-based company that manufacturers concrete slabs and concrete slab priming products that meet ASTM and ACI standards, Czarra has cemented her longtime dedication to training and investing in employee growth.
"You can't just have a product and you can't just have a problem to solve," she explained. "It all comes down to people. You need to have constant education, constant problem solving, constant training and a never-ending renewal of skills. That's why we are involved in INSTALL and our technical experts take part in training. It's so incredibly important for our industry to support training, certification and education programs."
Czarra hopes that everyone in the industry will eventually see the product installation, moisture mitigation and employee investment as she does.
Explore More News from INSTALL