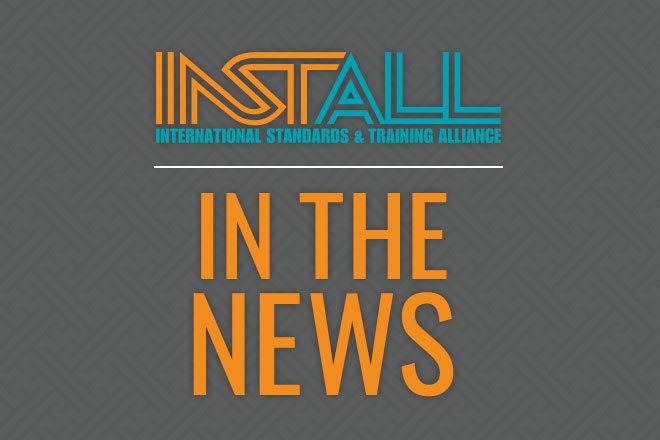 ARDEX Americas' FLEXBONE HEAT In-Floor Heating System Aims to be Most Comprehensive Available
With German engineering and inspired design, ARDEX Americas has launched FLEXBONE® HEAT to deliver custom solutions to heat your spaces faster and more efficiently than any other electric in-floor heating system on the market.
The system contains three major components:
The membrane is a 3-in-1 solution for heating, uncoupling and waterproofing
It has 81% less air space under the membrane for faster, and more efficient heating
The cables are manufactured to the highest safety and quality standards with aluminum tubing and FEP cable insulation
There are three options available for the system's thermostats, including a WiFi enabled version. Each system includes 2 floor sensors, one with the thermostat and one with the heat cable.
Winners of HPS Schönox's "Worst Subfloor Contest" announced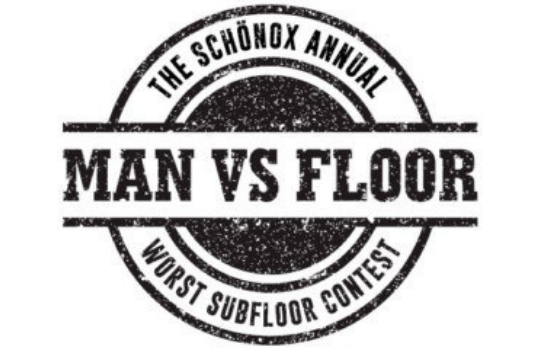 The winners of the fifth annual Worst Subfloor Contest were awarded at the HPS Schönox booth in Las Vegas, as part of The International Surfaces Event. The trio of judges, including INSTALL executive director John McGrath, Independent Floor Testing & Inspection COO Greg Mercurio, and CFI vice president Robert Varden.
"The competition was fierce this year," Mercurio said. "We each saw the different ways the Schönox line of products can be used to manage the variety of issues an installer can encounter on the job. The proof is really in the before-and-after images." There were 132 entries in the 2018 contest, making it the largest in the history of the event. More than 340,000 square feet in projects are represented and 93 installer companies and teams participated.
HPS Schönox Introduces New Solution for Multi-family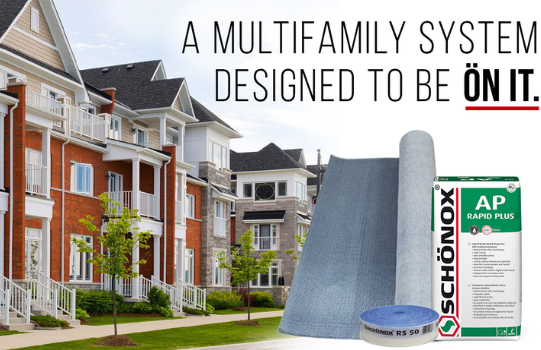 The apartment, multi-family, and senior housing segments are growing rapidly. Innovative solutions to fulfill sound dampening, insulation, and fire-resistance needs have been developed in response to this growth. Schönox has engineered the Renotex® 3D System to not only meet, but exceed, these needs as part of a simple installation process.
This versatile and customizable system combines Renotex® 3D – a mineral wool sound insulation layer – Schönox RS 50 foam tape, and Schönox AP Rapid Plus, which provides a fast and cost-effective subfloor renovation system. Once the system is in place, you have a smooth, level, and long-lasting surface ready for installation of a variety of floorcoverings.
Tarkett's new Angle Fit rubber stair treads cut installation time in half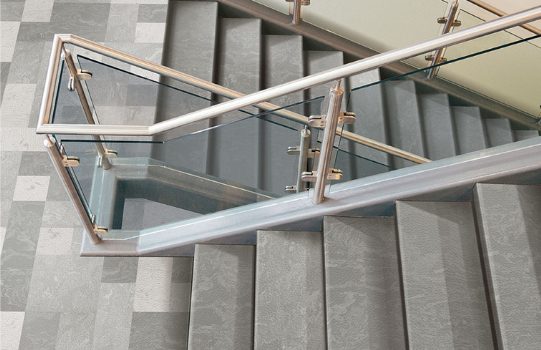 Tarkett's new Angle Fit™ stair treads eliminate time-consuming cuts and reduce the need for adhesive – making stairwell installations faster, easier, and safer.
With a 75-degree angle that returns to the step, the angled stair nose easily overlaps the riser on ADA compliant stairs. The new designs can be specified with or without risers, and are ready for immediate foot traffic when installed with Tarkett Power Tape. As long as the underlying stairs are in good condition, nose caulk is not required.
T-Rex® Clear Repair Tape is designed for all conditions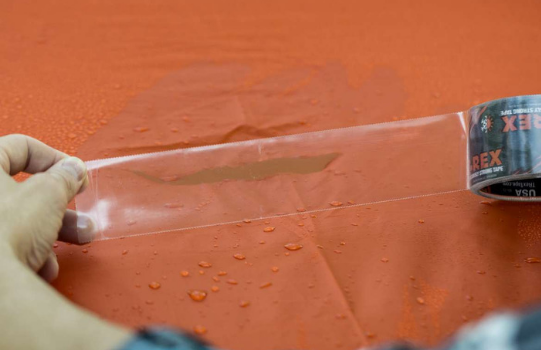 T-Rex® Clear Repair Tape is made with a crystal clear, extremely durable film and an aggressive clear adhesive, making it the ideal clear tape for quick, yet extremely durable fixes where you don't want the tape to show.
For outdoor applications, T-Rex® Clear Repair Tape sticks to both wet and dry surfaces – ensuring an easy and instant fix in any weather conditions. The tape is easy to tear for fast repairs to seal damaged or cracked waterproof surfaces.
Explore More News from INSTALL