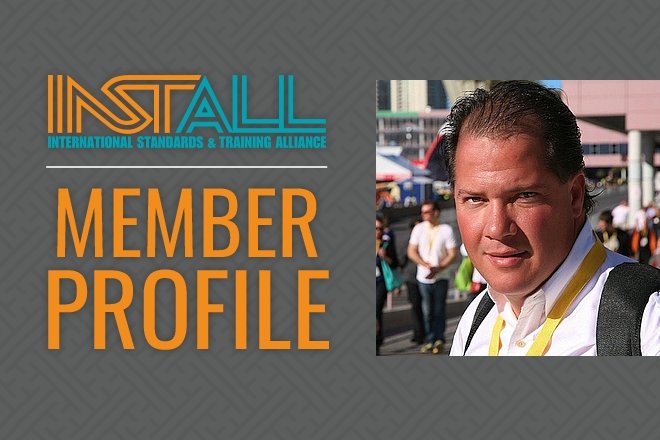 Andy Bowman, a polished concrete specialist at Betco Corporation, has worked in the floorcovering industry for three decades. While he began his career as an installer in the 1980s, he eventually went from floor layer to expert problem solver thanks to a dedication to education and training.
For the past eight years, Bowman has worked with this large national retailer to address moisture mitigation in its stores. From providing design solutions for its polished concrete flooring to forecasting maintenance and lifecycle costs, his expertise has been invaluable to the company.
At the same time, Bowman has been actively involved with INSTALL throughout his career, working to develop better polished concrete training. While his relationship with INSTALL began years ago, new trends in commercial flooring installation are taking it to new lengths.
Beyond his primary job, Bowman is an accomplished speaker and presenter thanks to decades of experience in concrete placement, repair, finishing and polishing industries. He regularly presents to aspiring professionals at industry conventions, special concrete training events and frequently makes architectural lunch and learn presentations on decorative concrete finishes.
Due to this expertise and his connections to the A&D community, Bowman has seen the challenges that face the concrete polishing industry. He formed a committee of 16 surface metrology experts that represent distinguished associations from ASME, ASTM, ACI and CSDA. From the efforts of this committee, the first CSDA standard for measuring concrete surfaces and their surface texture value was born – Standard ST115.
"The polished concrete industry still needs more training," said Bowman. "My goal in working with INSTALL is to increase the number of 'train the trainer' sessions, which will allow instructors to share valuable training and tools with member contractors. Polished concrete is a skilled trade, and you can't just purchase machines and pretend to know what you're doing. That's where the value and the advantage of INSTALL comes in," he concluded.
Explore More News from INSTALL