Quality Training that Has the Support of the Industry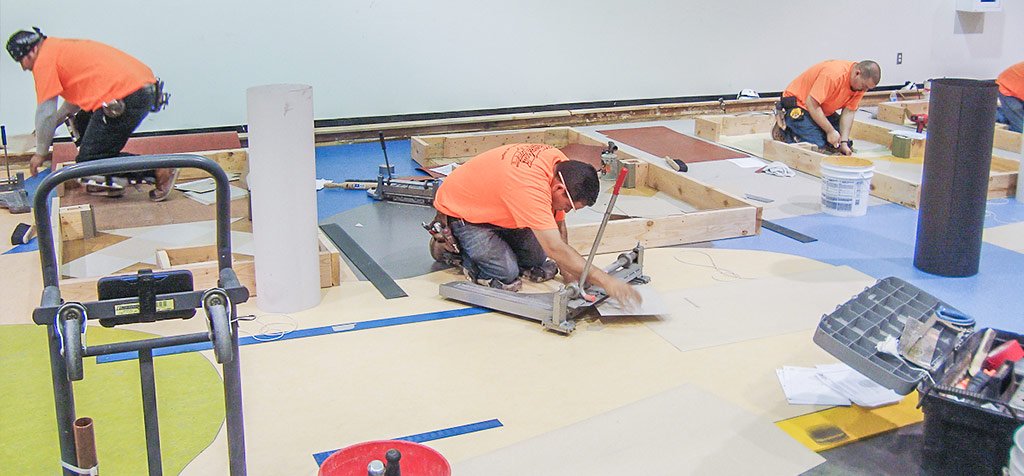 We seek input from all stakeholders in the floorcovering industry to make sure our training is unrivaled. More than 100 mills, manufacturers, flooring consultants and associations endorse the INSTALL curriculum.
Our Alliance Partners have a vested interest in participating in the INSTALL training program and contributing to its curriculum. Together, we ensure that installers train with the exact products they will use in the field, and receive the knowledge and training that is specific to those products.
Learning from the Best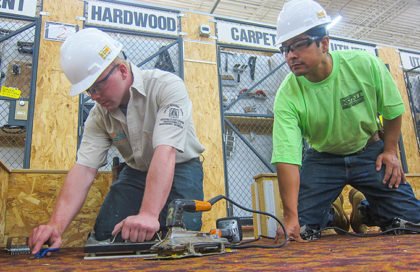 INSTALL boasts a group of more than 100 exemplary, veteran flooring instructors who train installers in training centers around the country.
These professionally accredited educators keep up to date with all the latest trends, technology and techniques through INSTALL's extensive "train-the-trainer" program.
Our acclaimed floorcovering training program is then delivered across North America through these instructors who set a high bar of excellence among their installer students.
Setting the Standard for Success
INSTALL standards are reviewed on a regular basis by the U.S. Department of Labor and by the labor departments of Canadian provincial governments.
We establish standards for fundamental installer skills, skill competence, theoretical knowledge and hands-on skills testing.
Our instructors teach skills important in the floorcovering industry. These include floor prep, general hand and power tools, job site check procedures, adhesives, general layout, all installations and much more.
See a complete breakdown of the INSTALL Training Program curriculum