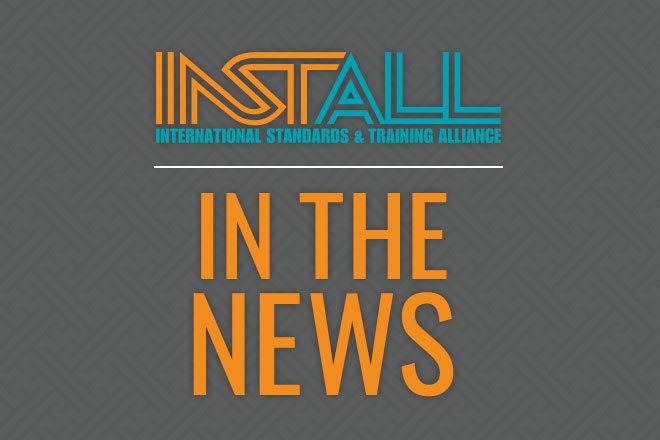 Jason Wright Joins Wagner Meters as Business Development Specialist
Wagner Meters proudly announces the addition of Jason Wright to the sales team as a Business Development Specialist for New Products. Mr. Wright brings more than 32 years of flooring experience specializing in Hardwood Flooring.
Starting in 1986 with a small sundry distributor in Medford, Oregon, Jason moved on to ascend through positions in Product Development, Support, and Marketing programs for several flooring companies to become the National Sales Manager for Tarkett Group, a global flooring solutions provider. Jason brings a wealth of experience from starting new companies to supporting the flooring industry within the wholesale and retail sectors.
QEP Unveils New Flooring Division: Harris Flooring Group
Harris®, Naturally Aged Flooring™ and Kraus® brands provide over 200 years of flooring expertise.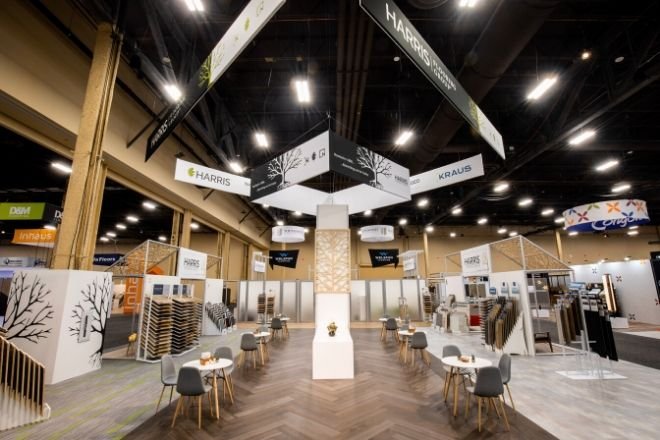 As the next step in the integration of the recently acquired Naturally Aged Flooring™ and Kraus® brands, Q.E.P., Co. Inc. is proud to introduce Harris Flooring Group™. Harris Flooring Group includes the acquired brands, Naturally Aged Flooring and Kraus, in addition to the legacy Harris® brand.
"Harris Flooring Group was created to reflect our commitment to our customers, and ultimately to our end users," said Renee Tester, Harris Flooring Group's Senior Product and Marketing Manager. "Since 1898, Harris has been serving the flooring industry by handcrafting hardwood flooring of exceptional quality in the United States. Now, we are branching out to offer two additional high-quality flooring brands, Naturally Aged Flooring and Kraus, and their collections, which provide an expanded innovative and stylish flooring assortment."
For decades, Naturally Aged Flooring has been dedicated to the art of hard surface flooring specializing in unique yet timeless hardwood flooring and luxury vinyl plank fashions. Kraus provides a quality offering of both soft and hard surface flooring including carpet tiles as well as luxury vinyl and laminate collections. "Bringing these brands together allows us to provide our customers with a simpler experience, one with better service, and increased value," continued Renee. "We will be able to leverage greater capabilities and global scale to offer the best products and service to help our customers profitably grow their business."
Discover Harris Flooring Group
ProSpec, LLC Hosts Large Format Porcelain Panels
Specification, Fabrication & Installation Methods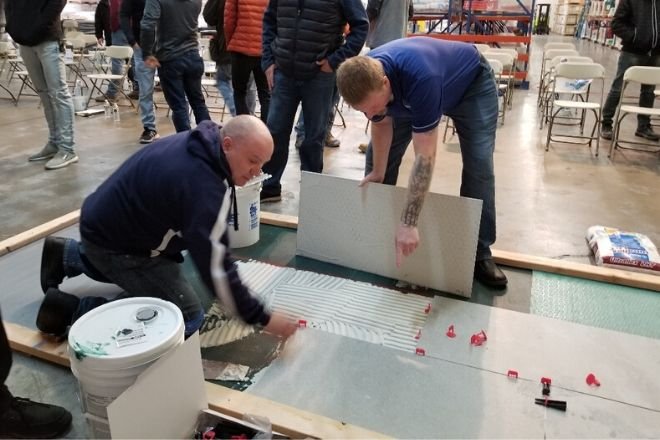 The event was located at a state-of-the-art facility in Fairfield, New Jersey which focuses on the in-stock materials of Large Format Porcelain Tiles. The hands-on tool and installation demonstrations of Large Format Tile applications were informative and allowed onlookers to see the benefits of the large panel size installation techniques.
ProSpec, LLC®, is a prominent Northeast Regional presenter of building materials distributed by wholly-owned supply Companies: ProTile, ProTerrazzo, ProStone, ProWood and ProExterior Systems. ProSpec, LLC® represents well-respected manufacturers of interior and exterior finishes and system solutions including Porcelain tile, quartz countertops, engineered wood flooring, thin-set epoxy terrazzo, exterior cladding systems, installation materials, and terrazzo systems.
Participants gained an understanding of the design benefits and possibilities of large format porcelain. They also reviewed installation methods on how to use the gauged porcelain tools for Cutting, Troweling, Lippage control, and Countertop on-site fabrication.
Wagner Meters Names Fishman Flooring Solutions 2019 Distributor of the Year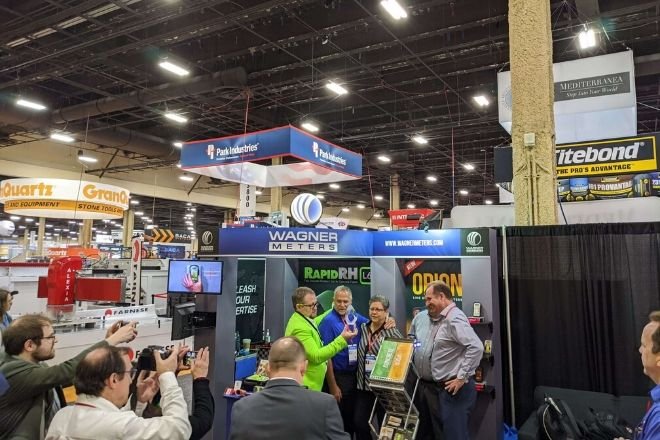 Wagner Meters has named Fishman Flooring Solutions Distributor of the Year for the second consecutive year. "Fishman continues to be a top-performing distributor of our Rapid RH® and Orion® moisture measurement product lines, working closely with our team to provide the best solutions for their customers since our partnership began in 2010," said Jason Spangler, Flooring Division Sales Manager for Wagner Meters. "We look forward to more and greater opportunities to work together for many years to come."
Fishman Flooring Solutions, based in Baltimore, Maryland, distributes flooring and flooring installation products to contractors and others in 13 states, primarily along the Eastern seaboard and in the Midwest. The company was specifically recognized by Wagner Meters, which is headquartered in Rogue River, Oregon, for its superior sales growth and its unmatched representation of Wagner's line of moisture measurement products to its customers, according to Spangler.
"Our goal at Fishman is to delight our customers with every interaction we have with them," said Bill Mabeus, Fishman executive vice president. "That means providing flooring installation contractors with the highest quality products, made by the best manufacturers, in order to solve their most pressing problems. Those characteristics define Wagner Meters and we're very proud to once again be Wagner's Distributor of the Year."
Explore More News from INSTALL