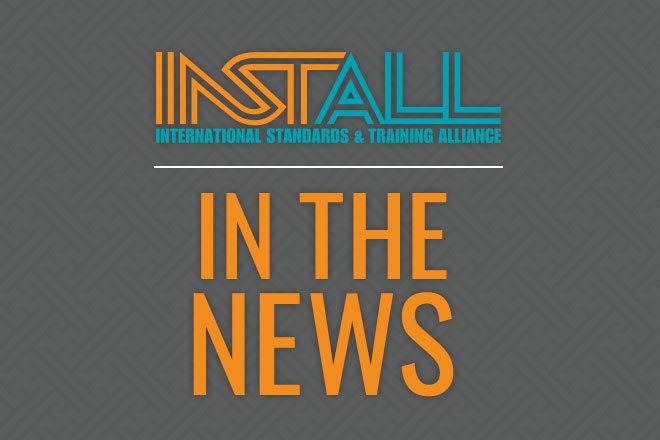 Niagara Machine Now Offers DiamaPro Systems' Gasoline and Propane Generators
Niagara Machine now offers DiamaPro Systems' newest products, the propane 18K generator and the gasoline 18 KW generator.
The DP-GEN-18KW generator is a robust, powerful, and reliable solution for providing power to equipment and tools: floor grinders, welders, brick saws, air compressors, and a wide range of applications. It is suitable for applications such as rental yards, construction sites, and rural areas. The DP-GEN-18KW has a sturdy design suitable for construction sites. It's easy to load on and off vehicles and around building sites.
These are portable and powerful units. They offer a very versatile power output. There are five output options, 120V 20 amp, 240V/ 120V 30 amp 1PH, 240V 50 amp 1PH, 480V 30 amp 3PH, and 240V 50amp 3PH.
Some of the design features include, easy to transport and maneuver, large wheels roll easily over jobsite debris, 35HP Briggs and Stratton engine, top lifting point, durable frame, and an easy to fill 13 gallon gas tank (only gasoline version).
Get Full Details at Niagara Machine
ARDEX Acquires Shower Systems Manufacturer TILITE
ARDEX Americas announced the acquisition of TILITE, a manufacturer of building materials for shower systems.
This step comes as a continuation of ARDEX' growth strategy in the North American tile industry. With this new addition to the company, ARDEX is able to broaden its system solutions within the tiling segment, adding more flexibility and more comprehensive installation options.
The Commercial Flooring Report (CFR)
The latest edition of Lew Migliore's Commercial Flooring Report was recently released. This month's feature story covers the flooring industry's installation crisis.
ProWood & Flooring Systems Becomes Exclusive Distributor of Northstar Luxury Vinyl Planks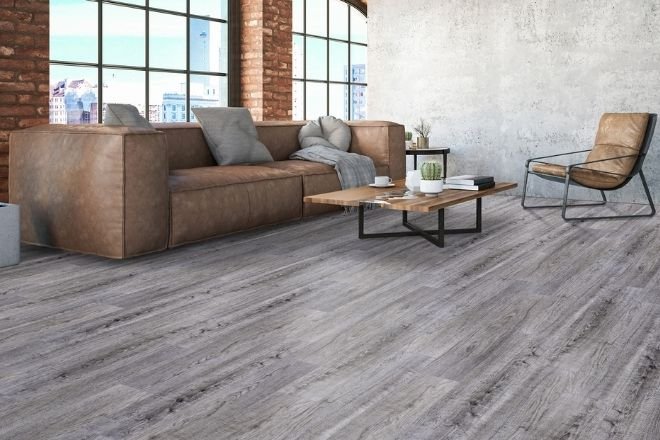 ProWood & Flooring Systems is now the exclusive distributor of Northstar Luxury Vinyl Planks in the Northeastern United States, represented to Architects and Designers by ProSpec, LLC. The program includes the introduction of 5 Northstar collections. All products are phthalate free and Floorscore Certified, and feature a 20 mil commercial wear layer.
ATLAS: a thinner width 3 1/4″ width, mixed lengths, clean traditional visuals and a 70 board pattern repeat, Atlas offers the look of real, random length, solid hardwood floors with the durability and peace of mind of a waterproof warranty.
AURORA: the waterproof, composite core vinyl plank that changed the industry. It comes with a commercial grade wear layer, incredible core strength, and attached closed cell pad for superior noise reduction (IIC sound rating of 62db). This product will not absorb moisture, mold or mildew. Now available in 12 unique colors, Aurora is the perfect selection for your new waterproof floor.
AVALON: the perfect balance between beauty and toughness. Complete waterproof performance that is more dimensionally stable and offers superior indention resistance. Combine this with unmatched styling and realistic EIR visuals and you may just have the perfect floor.
CALEDONIA: a true commercial workhorse with the latest designer features. A 20 mil wear layer, unique texture, V Groove painted bevel, and realistic wood décor, assure that Caledonia will withstand the wear and tear of daily life in your home, office or commercial setting.
LUNA: is the tough, dimensionally stable plank poised to replace traditional vinyl click. A 2000 kg/m density rating offers superior indentation resistance and virtually eliminates telegraphing. Easy to install over most existing hard surface floors, no required acclimation time, and no messy glue make Luna the perfect entry level Waterproof Floating Floor.
Explore More News from INSTALL