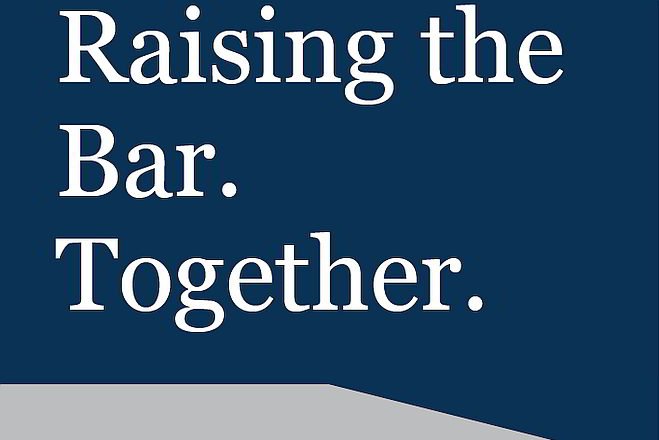 Leading flooring manufacturer Tarkett has joined forces with INSTALL professionals and the Chicago Regional Council of Carpenters to develop and host a robust education program specifically designed for healthcare and education environments. This spring, architects, designers, flooring specifiers, general contractors, end-users, and flooring installation contractors can take advantage of three events, collectively titled Raising the Bar Together. Each will highlight the advantages of working with quality flooring materials and formally trained, certified installation teams to create positive outcomes for customers and end-users.
"This partnership is the latest in an ongoing effort between Tarkett and INSTALL to bring robust and detailed training to those in the field, particularly those who specify flooring," said Don Styka, Director of Field Services, Tarkett North America. "We created our newest series with specifiers of healthcare and educational segments in mind, offering instruction about the challenges associated with flooring installation, as well as the importance of selecting both the right materials and a qualified flooring contractor who utilizes trained and certified installers to provide a successful installation."
A Robust Education Program
These symposiums will identify common challenges associated with flooring installations in healthcare and education environments. The goal of the program is to help the industry identify common challenges associated with flooring installations, knowing what questions to ask during each stage of the project, along with creating familiarity with the INSTALL Infectious Control Risk Assessment (ICRA) program.
"More than 90,000 Americans die every year from hospital-acquired infections, thousands of which can be prevented by training architects, construction crews, and hospital personnel in ICRA protocol," said John T. McGrath Jr., the executive director of INSTALL. "It's critical that architects write the correct specifications for properly trained construction professionals who are best able to complete the work. It can save countless lives across the country."
Each session will also include proper installation techniques performed by certified installation experts from INSTALL Chicago. Additional learning opportunities will address the importance of understanding and selecting the correct adhesive to protect the integrity and performance of flooring systems, along with maintaining health and wellness certifications.
March 7, 2018
Flooring in Healthcare Environments
Tarkett Chicago Showroom
222 Merchandise Mart Plaza
Suite 380
Chicago, IL 60654
April 5, 2018
Flooring in Education Environments
Tarkett Chicago Showroom
222 Merchandise Mart Plaza
Suite 380
Chicago, IL 60654
May 1, 2018
Flooring in Healthcare Environments
Chicago Regional Council
of Carpenters
12 E. Erie Street
Chicago, IL 60611
Explore More News from INSTALL