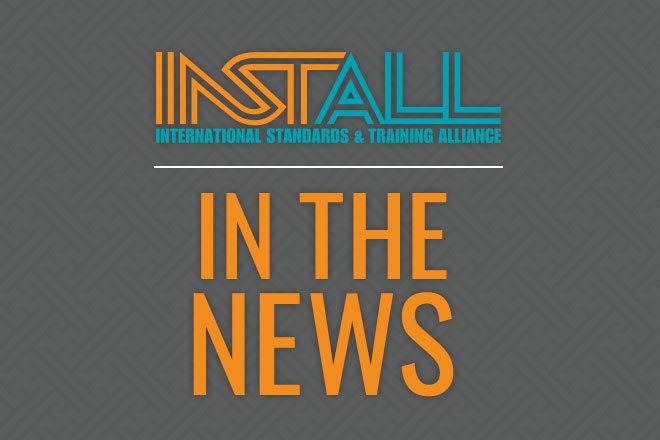 INSTALL Alliance Partners represent the top mills and manufacturers in the floorcovering industry. Partners contribute to training and ensure that INSTALL members are the most highly trained and respected in the industry.
Contact us today for information on joining the INSTALL Alliance. All mills and manufacturers in the floorcovering industry are invited to join.
DiamaPro Systems' Moisture Control Plus From Niagara Machine
Niagara Machine Inc. carries DiamaPro Systems' Moisture Control Plus Microban treatment. This is a moisture mitigation treatment to control high levels of vapor from having adverse effects on the final flooring system.
Moisture Control Plus Microban treatment is designed to be used in situations where moisture is a concern or could be a concern. The Microban antimicrobial technology provides an added level of protection against bacteria.
Get Details From Niagara Machine Here
New DataGrabber® Data Loggers from Wagner Meters Automate In Situ Concrete RH Readings Collection and Storage via Bluetooth Connection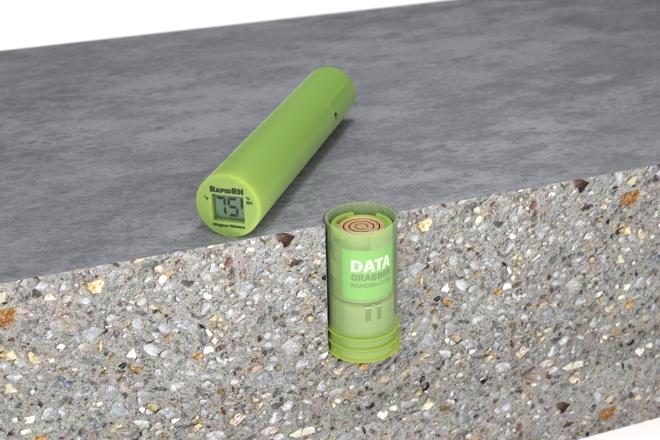 Wagner Meters proudly announces the introduction of two data logger devices designed to automate the process of collecting and storing in situ concrete relative humidity (RH) readings when installed inside Rapid RH® L6 Concrete Moisture Test Smart Sensors.
Both DataGrabbers can be programmed for automated collection of time-stamped concrete RH and temperature readings. Inside the DataMaster L6 app, the user can configure the time interval that the DataGrabber will take periodic readings. The app will also keep a running clock of acclimation time, download the time-stamped readings contained within the L6 Smart Sensor, and much more.
Visit Wagner Meters For Full Details
Tramex Meters Brings Innovation in Concrete Moisture Testing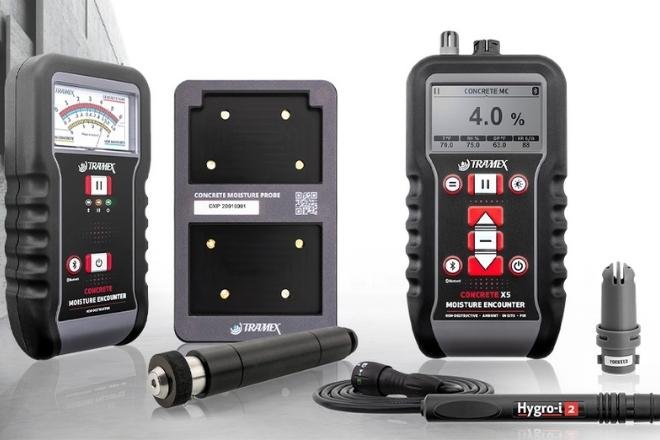 The Tramex Concrete Moisture and Relative Humidity Testing System has been developed for professionals in the concrete and floor covering related industries. The testing methods help avoid moisture related problems in flooring and to identify the cause of problems if they do occur.
The Tramex Concrete Moisture and Relative Humidity Testing System starts by testing the subfloor, using the Tramex Concrete Moisture Meter CME5 or CMEX5, for a non-destructive quantitative moisture content test of the concrete slab. Non-destructive, quantitative testing is instant and therefore the fastest test method, facilitating the testing of larger areas.
The Concrete Moisture Probe, the Determinator, provides in-situ quantitative Moisture Content measurements. The Concrete Moisture Probe is used with a Tramex Concrete Moisture Encounter and the probe fits into the pre-drilled hole for the F2170 test.
The Tramex Concrete Moisture and Relative Humidity Testing System also involves performing the ASTM F2170 test with Tramex Hygro-i2 reusable in-situ Relative Humidity probes.
The ambient conditions of the building are also measured and it is equally important to check the moisture condition of floor coverings, such as wood flooring, so that they have acclimated to the environment before installation.
With the Tramex Meters App, concrete moisture and relative humidity test results can now be saved, shared in reports, made into moisture maps and used as vital supportive documentary evidence for your moisture measurement readings.
Fine More Info From Tramex Meters
ARDEX Americas Launches Time-Tested Exterior Tile and Stone Systems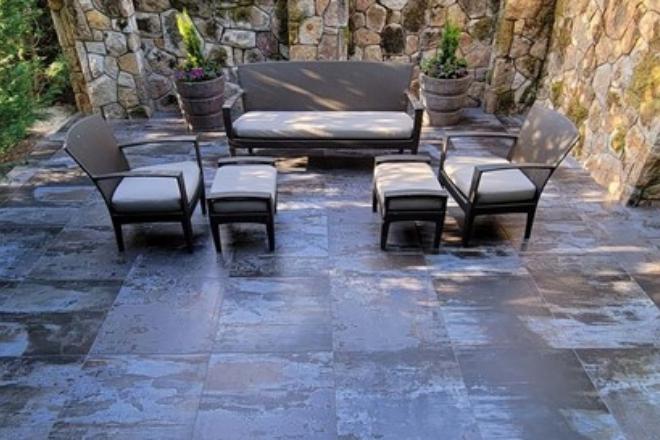 ARDEX announced the launch of Exterior Tile and Stone Systems, featuring four unique and time-tested passive capillary drainage solutions.
Architects, landscape designers, contractors and installation professionals can now confidently specify tile and stone in outdoor spaces without fear of the inherent risks commonly associated with installations outdoors.
ARDEX Americas Introduces New Product Line TLT Shower Systems
After the acquisition of TILITE in 2021, ARDEX Americas has worked to integrate the new shower products into the overall lineup and is now excited to launch ARDEX TLT Shower Systems!
ARDEX TLT Shower Systems provide a solution to what can be a challenging and complicated process. Shower installations often require multiple components and suppliers, resulting in a time-consuming and confusing process. The new rigid-foam, single-source system will make your next shower installation a breeze!
Find More on ARDEX TLT Shower Systems
Explore More News from INSTALL