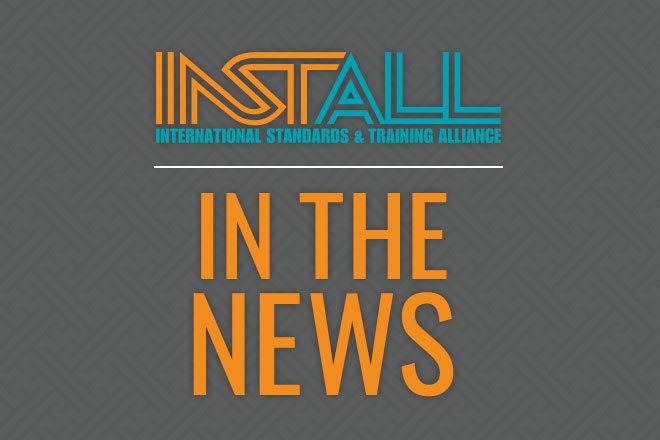 Learn from Home with Free AIA/CEU Webinars from ARDEX
ARDEX Americas invites you to stay connected and continue your education with AIA/CEU webinars. This free webinar series, while designed for architects, are available to anyone who is interested in participating.
Topics covered include stone veneer, adhesive systems, and polished concrete. Each webinar, led by an instructor with decades of industry knowledge and expertise, is designed to offer a comprehensive overview of the chosen topic. Upcoming webinars include the following:
Preparing Substrates to Receive Patches and Leveling Compounds
The webinars are held on Thursdays in May, from 2 pm to 3:30 pm EDT. For more information, and to register for another upcoming webinar, visit ARDEX Americas online.
ARDEX Americas Announces promotion of Ben Mack to U.S. General Manager, Sales and Marketing.
Jesse David, President, ARDEX Americas explains, "For over 16 years, Ben has demonstrated a focused energy and vision on driving value for our customers as well as supporting the needs of our sales professionals. This effort has contributed to the expansion of our corporate marketing capability, technical expertise and product segment presence while heightening awareness of the ARDEX and HENRY brands throughout the Americas."
In his most recent role as Director of Marketing, Ben managed teams focused on marketing communication, technical services, product development, business development and general strategy. For the last three years, Ben has also been acting as the Corporate Unit Leader for Global Marketing at ARDEX, helping to drive critical global initiatives related to communications, digital marketing and product development.
In this new role, Ben will oversee the departments of U.S. Tiling and Flooring Sales, Corporate Marketing and Technical Services. This promotion is part of an overall corporate strategy to provide an increased focus and commitment of service and support to our customers.
Aquaflex Begins Offering First Resilient Flooring Line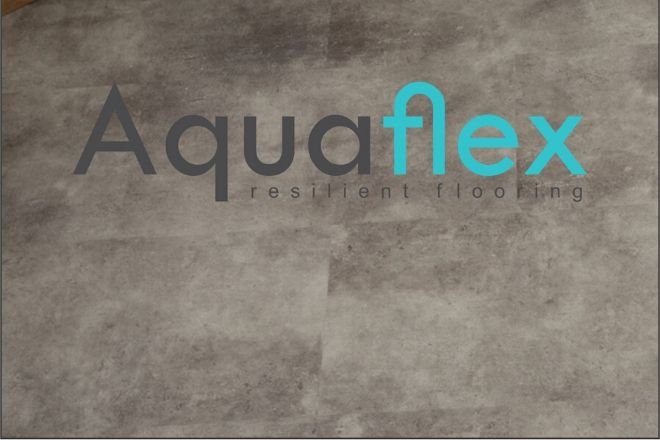 Aquaflex is proud to announce that after 6 months of development, it will be offering its first Resilient Flooring line.
Aquaflex's first patent, granted in 2015, described those elements that best contribute to waterproof adhesive bond. Yet, the industry didn't listen. In a reverse of industry-standards, we created flooring to work with our adhesive.
While the rest of the industry designs the flooring first for aesthetics, then shops a private-label solution for an adhesive bond. Aquaflex's line of pure virgin vinyl LVT, has a laminate backing composition designed to work with maximum waterproof bonding characteristics as described in our US patent No 9,068,103.
Aquaflex Resilient Flooring is TRULY "designed" waterproof.
Learn More About Aquaflex Resilient Flooring
Wagner Meters Announces MeasureSquare Integration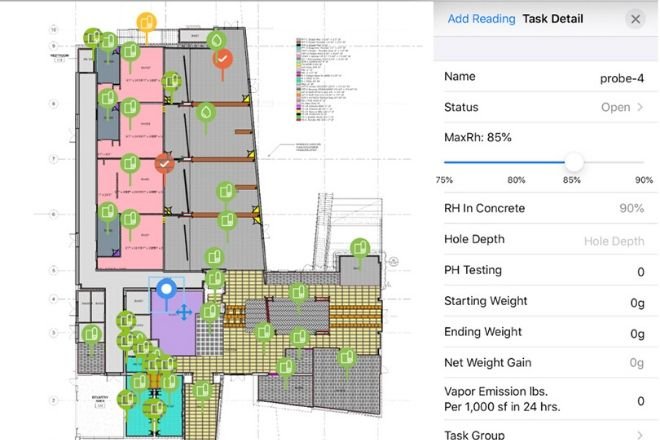 Wagner Meters, a market leader in moisture measurement instrumentation for wood and concrete, is proud to share that the Rapid RH® L6 system now integrates within the framework of the popular MeasureSquare™ takeoff estimating suite created by Measure Square Corp.
Key Rapid RH L6 capabilities can now be paired with the comprehensive mapping, planning, and estimating functions of the MeasureSquare platform to give the flooring professional unmatched data access at their fingertips. MeasureSquare's Job Trakr app provides fast, easy access to all floors within a building. With the new integration, users can track Rapid RH L6 concrete moisture test locations on every floor where Rapid RH sensors are placed.
"This Rapid RH integration is the perfect addition to MeasureSquare's already diverse and comprehensive array of tools for the flooring professional," said Jason Spangler, Flooring Division Manager for Wagner Meters.
TEC Releases New Self Leveling Underlayment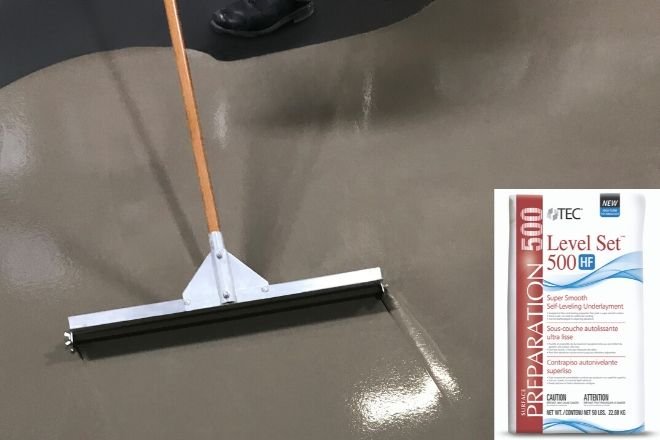 INTRODUCING TEC® Level Set® 500 HF Self-Leveling Underlayment. No other product flows faster or provides a smoother surface.
The resulting surface is so smooth, you can get up to 20% more coverage from your adhesives*. In addition, no sanding or skim coating is needed – cutting labor costs by up to 66%.
Level Set 500 HF is walkable in 2-3 hours, and moisture-sensitive flooring can be installed in 15 hours, while ceramic tile can be installed in 2-3 hours. It is compatible with all types of floor covering. Visit TECSpecialty.com to learn more.
*Results may vary depending on adhesive and substrate.
HPS Schönox Produces Distance Training and CEUs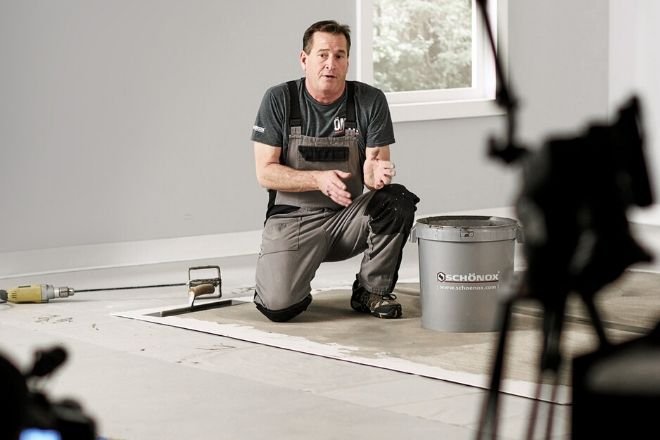 Schönox HPS North America, Inc. now offers technical training and seminars that provide hands-on opportunities to learn about the full range of our products, installation tips, and subfloor preparation details.
These opportunities are generally presented at its training facility in Florence, Alabama, but just as frequently at contractor, installer, or distributor locations around the country. During this unpredictable time, the safety of customers and employees is of the utmost importance, but HPS Schönox remains at the ready to help support customers in providing subfloor solutions. In an effort to be productive over the coming weeks, Schönox is providing "Social Distance" Training webinars and CEUs.
Those interested in participating in Schönox Social Distance Learning programs can contact their local rep for an updated schedule or learn more online and signup.
Explore More News from INSTALL