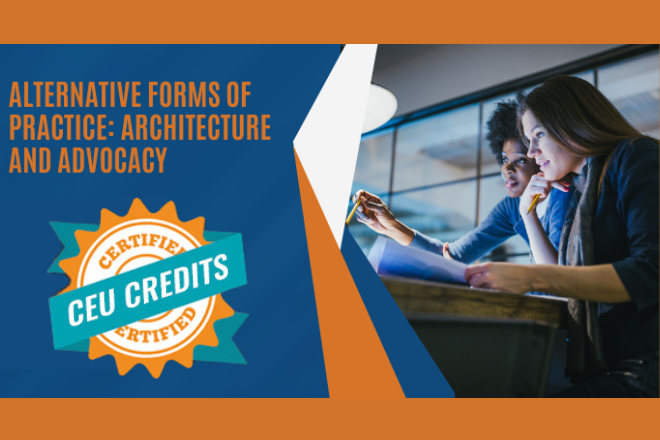 Alternative Forms of Practice: Architecture and Advocacy
Are you interested in exploring a career at the edge of traditional practice? Do you want to leverage your architectural education to empower others or design empowering forms?
Join RECORD for a conversation with Design Advocates founder Michael K. Chen, Madame Architect's Julia Gamolina, and Mellon Foundation program officer Justin Garrett Moore as they discuss their paths to leadership and how they use their backgrounds in architecture and planning for advocacy.
Learning Objectives:
Outline the career paths of three high-profile professionals who work within, on the edge of, and outside traditional practice.
Discuss the many ways architects and planners advocate for others, as well as the forms such advocacy may take.
Discuss the challenges and opportunities that students and young professionals face as they embark on their careers.
Identify the aspects of architectural education and training that can be useful across a wide range of careers.
Explore More News from INSTALL