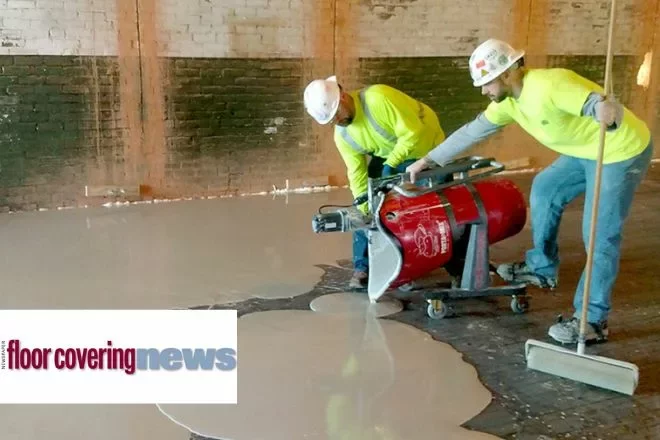 *This article by INSTALL executive director David Gross was originally featured in the latest edition of Floor Covering News.
The floorcovering trade has developed several successful recruitment strategies in this tight labor market, such as creating education-focused career paths. Now, it's time to address the other side of the equation: retention.
As many contractors will attest, it's often just as challenging to get newly hired installers to stay past the first six months as it is to attract them in the first place. And high turnover rates add up to time and money invested in training that you won't get back, not to mention schedule disruptions for active jobs.
Part of our industry's turnover problem can be solved prior to hiring with better recruitment practices that include offering clear career paths that attract more high-quality candidates. But careers involve more than just skills training. People also need strong leadership and a workplace culture that reflects their values and regularly reinvigorates them.
So, how can you balance recruitment strategies with the leadership and culture that encourage new installers to stay? Here are a few tips that can help.
Build an Authentic Workplace Culture
Too often businesses present an outward appearance of mentorship, career-building, or work-life balance, while behind the scenes the real focus is more on simply getting the job done.
How you present your workplace culture is what gives potential employees their first impression of you, and it's what they'll expect to encounter after they're hired. If a candidate accepts a position based on the belief that they will be mentored by competent, collaborative leaders and given opportunities for professional development and advancement, but you don't deliver? They won't stick around even if you have good intentions.
Successful businesses are authentic through and through. What they project on the outside matches their culture and values on the inside. This authenticity attracts like-minded individuals and cultivates loyalty, encouraging employees align with those values to stay for the long haul.
Train Your Trainers
Some leaders are born, but most require training. Preparing an installer to become a teacher and mentor starts with an education-focused career path that includes fundamental knowledge, skills development, and critical-thinking and problem-solving opportunities. Developing a career path like this for your floorcovering business helps attract novice installers, and it cultivates the skilled, experienced professionals that you can later tap to train others.
What you have to keep in mind is that training others requires its own set of skills. To be effective, your seasoned installers need practical instruction on the best ways to impart what they know. Some industry organizations offer support with Train-the-Trainer courses, which can provide these teaching and mentoring skills. And they help keep longtime installers engaged by continuing their professional development.
Recognize and Reward
It's easy to get overly focused on productivity and project completion and forget to stop and acknowledge the achievements of your people. That's why it's important to establish a system of performance incentives and rewards and hold leadership accountable for following it. Even a simple reward like verbal praise can make an employee feel valued, and that creates the kind of positive company morale and motivation that you can build a team around. Don't overlook the power of positive reinforcement.
Retention Begins Before Hiring Happens
Long-term retention results when employers recognize that people share a common desire to learn and grow, then build workplace culture and career paths around this understanding.
Just as culture, training, and reward can work together to attract new hires, they can also help sustain their engagement and motivation over time. By following this model, our industry can stop focusing on a shrinking talent pool and start educating the next generation of installers for long, rewarding careers in floorcovering.
Explore More News from INSTALL