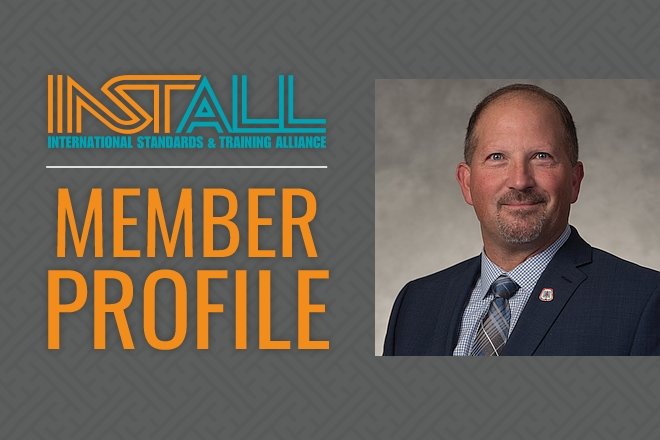 Frank Koch got his start in the industry somewhat by accident. He took the test to become a carpenter in Atlantic City, NJ in the early 1990s. After being accepted into the program he went through six months of schooling and was eventually contacted by a local business agent in January 1994 with his first professional job.
Koch walked onto the jobsite with his carpenter tools in one hand and his lunch in the other. Half a dozen carpet installers greeted him with stares. "You're not going to need any of that here," they said. "Except for your lunch, of course."
This first opportunity was at the Showboat Casino. A much-loved landmark hotel, the Showboat recently reopened for a new generation of travelers. While Atlantic City has seen a downturn in economic development in recent years, the 1990s were an exciting time for the gambling mecca. One job led to another for Koch and he started working for a local carpet company in Atlantic City.
As business continued to improve and more carpet companies began to come online, an opportunity became available for an organizer position. Koch was selected to be the union organizer for South Jersey at a brand new local which was separate from the Philadelphia and North Jersey/New York areas at the time.
"There was already a local in Philly and one in North Jersey, but in South Jersey all the floorlayers were lumped in with carpentry," said Koch. "It started out with me and one other team member. We had to build the organization from the ground up bringing in new contractors, providing training, handling the finances, and more."
Over the course of ten years, Koch was able to grow membership from zero to 300 people, and while major structural changes have led to mergers and new territories for the East Coast, his experience in South Jersey helped cement a long-term career in the organization.
Today Koch is not only the president of Local 251 but he oversees INSTALL training and certification for his territory. Where INSTALL is included in bid specs he works with architects and serves as the liaison. He also helps to oversee enrollment and curriculum development. It's an important role that he is proud to undertake.
"Looking at my story, I can attest to the fact that INSTALL has provided a consistent message throughout different regions," he said. "Delivering education and curriculum throughout different areas means that everyone has the same skills and understanding of floorcovering products. The organization takes into account manufacturer guidelines, works with technical experts and keeps its training and courses updated to provide the best and most consistent content."
"INSTALL is the best bucket of tools you can invest in," he added. "It's great for representatives, it's great for manufacturers and it's great for contractors. It keeps our members competitive since we are written into specs based on manufacturer guidelines, and it means that jobs around the country are done right the first time."
Explore More News from INSTALL