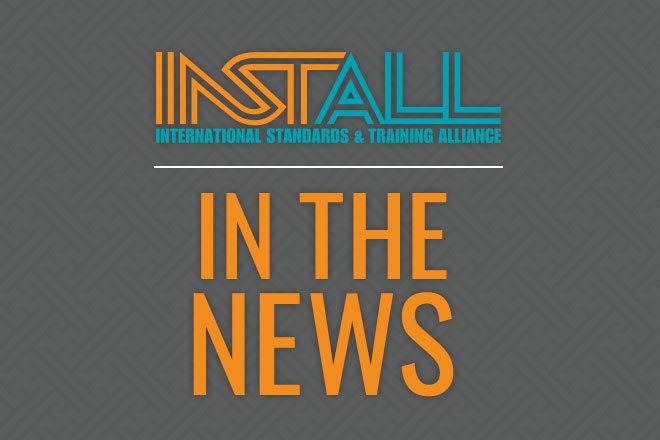 LGM and Associates Latest Commercial Flooring Report
Polished Concrete: Why does demand continue to grow?
Polished concrete is uniquely different from floor coverings and highlight some useful distinctions. LGM's latest CFR uncovers why polished concrete has continued to gain momentum and demonstrate growth, and why industry statistics show that polished concrete is now 15-20% of the total flooring installed each year.
It is becoming important for floor covering contractors, designers, site owners, and consumers to learn about what polished concrete is, along with the pros and cons. With an agreed upon working definition of floorcovering and polished concrete, the latest report also shares some reasons why polished concrete is replacing some of floorcoverings' normal uses as an accepted alternative.
ProKnee Passes off their Retail Sales to its Full Distribution Network
Since the inception of the company in 1989, ProKnee has sold direct-to-consumer alongside its distribution partners and now seeks to expand their distribution network to take over their online sales.
This decision was made in large part due to the excellent success our current distribution partners have made over the many years in their sales efforts and support of the ProKnee brand of products.
Wagner Meters Introduces New C555 Concrete Moisture Meter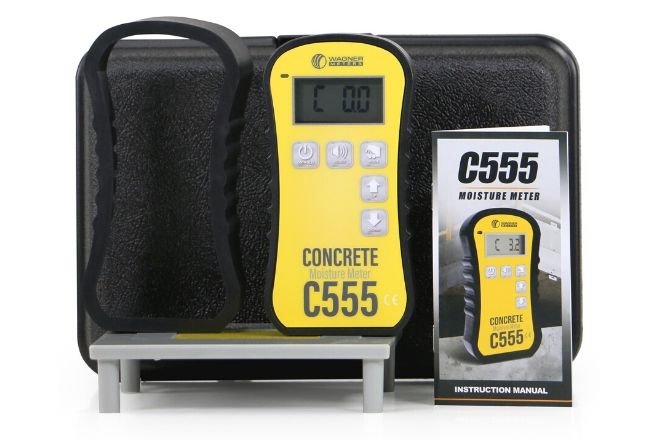 Wagner Meters announced the release of a handheld electronic concrete moisture meter for comparative measurement of concrete and other surfaces. The C555 Concrete Moisture Meter is designed to be in full compliance with ASTM F2659 to assist in preliminary evaluation of the comparative moisture condition of concrete, gypsum, and other floor slabs and screeds.
The versatile C555 also features an onboard ambient temperature and relative humidity sensor as well as a "Relative Measurement" mode for comparative measurement of other smooth surface materials such as brick or cement block. The C555 comes with an "On-Demand Calibrator" platform to perform fast and easy calibration to factory settings while in the field.
See More on the Latest from Wagner Meters
Launch of the newest patch, ARDEX Feather Finish XF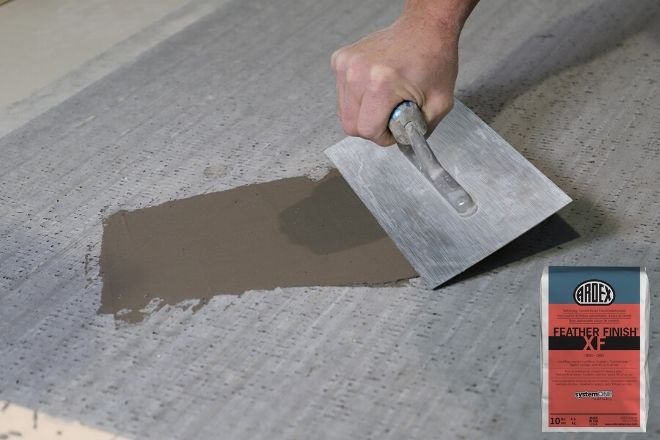 ARDEX Americas, a leader in the manufacture of specialty building products, announced today the launch of ARDEX FEATHER FINISH XF™ Self-Drying, Cement-Based Finish Underlayment.
ARDEX FEATHER FINISH XF joins ARDEX FEATHER FINISH® and ARDEX' full line of high-quality patching compounds designed to eliminate flooring installation problems associated with disbonding, crumbling, mold, mildew and staining.
Like classic ARDEX FEATHER FINISH, ARDEX FEATHER FINISH XF is a self-drying, finishing underlayment, designed to provide a smooth surface prior to the installation of floor covering over a variety of substrates. It installs from a true feather-edge, up to unlimited depth in defined areas and can receive floor coverings in as little as 15 minutes. Also suitable for castor wheels, ARDEX FEATHER FINISH XF is mold and mildew resistant.
Learn More About the Latest from Ardex Here
The ARDEX Group Announces Acquisition of a Strategic Stake in Ceramfix of Brazil
The ARDEX Group announced it has acquired a strategic stake in Ceramfix of Brazil.
Ceramfix is a leading manufacturer of products for the installation of ceramic tiles, including mortars, tile adhesives, grouts, waterproofing, and accessories. Founded in 1993, Ceramfix is now among the top four tiling companies in Brazil.
"We are delighted to welcome Ceramfix to the ARDEX Group," said Mark Eslamlooy, CEO ARDEX Group. "Their culture of customer service and innovative product technology will be a great addition to our company, allowing us to now serve customers in the Brazilian market."
Get Full Details on the Acquisition Here
Explore More News from INSTALL