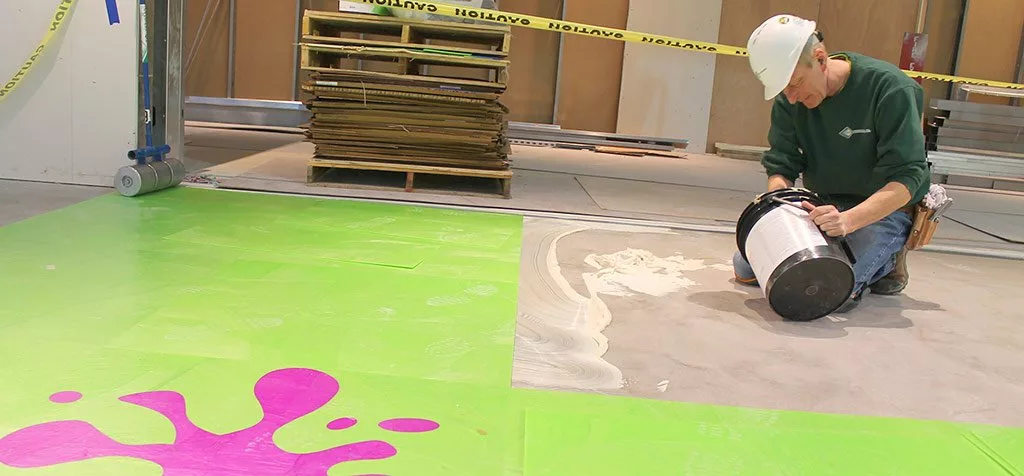 Work Performed by INSTALL Warranty Contractors Is Always Guaranteed
To date, hundreds of millions of dollars worth of flooring has been installed by participating INSTALL Warranty Contractors. Across all these projects, not a single INSTALL Warranty claim has been filed.
Hiring an INSTALL Warranty Contractor is its own insurance policy. A customer buys peace of mind and a guarantee that each flooring project is installed correctly the first time. This can only be accomplished through the efforts of Warranty Contractors that invest in training and certification for their installers.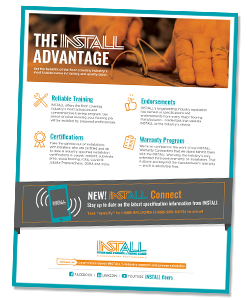 Let INSTALL Help do the Selling
One of the most valuable INSTALL Warranty Contractor benefits is the industry marketing support we offer. Use our exclusive IWC sell sheet to help market your business and win more bids with GCs, facility managers, developers and other floorcovering decision makers.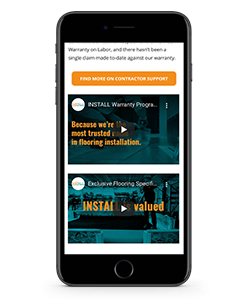 See the INSTALL Warranty Program in Action
Watch our short 4-video series on how the INSTALL Warranty Program can help your business grow by using the industry's only free, extended, third-party installation warranty, plus INSTALL specifications/endorsements, healthcare certifications and marketing support.