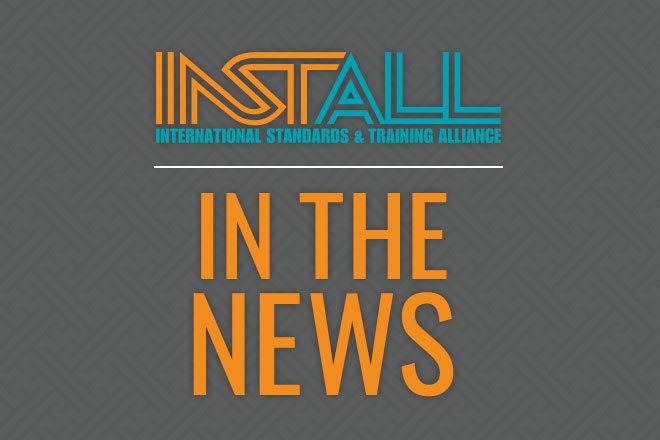 The U.S. Department of Veteran Affairs (VA) recently adopted INSTALL certification standards into its Section 09 68 00 Carpeting, Section 09 65 19 Resilient Tile Flooring and Section 09 68 21 Athletic Carpeting. This effectively directs that every VA carpet, resilient tile and athletic carpeting job specified must be installed by an INSTALL certified installer.
The United State Department of Veterans Affairs is one of the biggest sources of construction jobs in the country. Billions of dollars are spent every year on construction in all areas of the United States. For example, in the fiscal year 2012 there was $1.54 billion, 2013 $1.33 billion and 2014 $1.54 billion spent in construction. As of this past spring, the VA had more than 1,930 jobs available for bid.
This specification language underscores the Department of Veteran Affair's determination that only a flooring contractor who employs an INSTALL certified workforce is qualified enough to perform work for the VA, the single largest government employer in the United States.
Effective May 1, 2015, the newly adopted VA Master Specifications language for Carpet, Resilient Tile, and Athletic Carpeting reads as follows:
1.6 QUALITY ASSURANCE:
A. Installer Qualifications: A company specializing in installation with minimum three (3) years' experience and employs experienced flooring installers who have retained, and currently hold, an INSTALL Certification, or a certification from a comparable certification program.
1. Installers to be certified by INSTALL or a comparable certification program with the following minimum criteria:
a. US Department of Labor approved four (4) year apprenticeship program, 160 hours a year.
b. Career-long training.
c. Manufacturer endorsed training.
d. Fundamental journeyman skills certification.
Explore More News from INSTALL