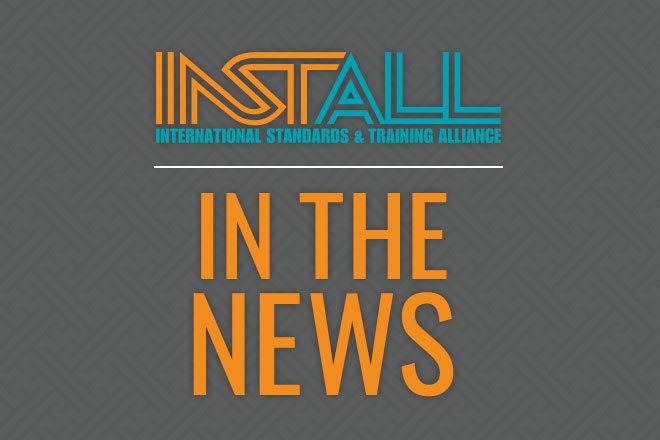 INSTALL Alliance Partners represent the top mills and manufacturers in the floorcovering industry. Partners contribute to training and ensure that INSTALL members are the most highly trained and respected in the industry.
Contact us today for information on joining the INSTALL Alliance. All mills and manufacturers in the floorcovering industry are invited to join. You can also access the full roster of INSTALL Alliance Partners at the link below.
Construction Connectivity, Inc. Helps Higgins Flooring Stay Ahead of the Game!
Higgins Flooring faced a very demanding production schedule, while performing the installation during the harsh New England climate in a partially climatized building. The project involved installation of many high-performance floor coverings to meet demands of the active space, requiring the adherence to manufacturers' ambient conditions specifications during the acclimation period, throughout the entire installation—and then for a two-week period following completion.
No stranger to challenges, Higgins Flooring turned to Construction Connectivity for use of its Floorcloud™ real-time, quality management technology platform. The SaaS custom solution uses climate sensor technology, cellular IoT networks and a proprietary database of manufacturer's product specifications.
The system would enable the jobsite to be monitored in real-time, remotely and precisely, 24/7/365. It also would provide a cloud-based, secure digital vault for Higgins to store important data-graphs, photos and other significant information about the installation.
Concrete RH Testing – The Importance of Doing Concrete RH Testing Correctly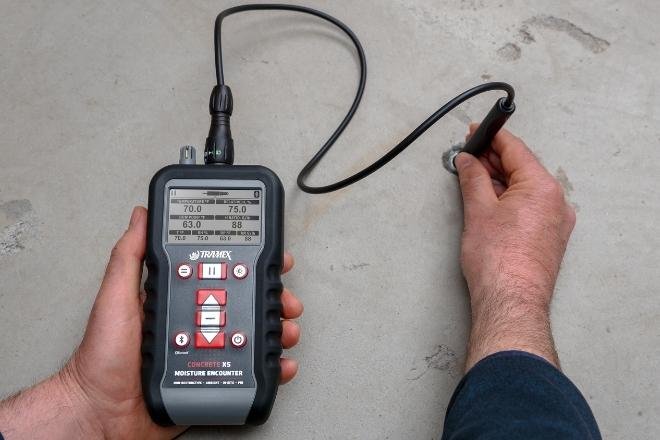 Relative Humidity testing of concrete floor slabs involves a waiting period of 24 hours before taking relative humidity measurements. But, why is there a 24 hour waiting period after drilling that hole and when should the RH sensors be inserted?
These are critical considerations for successful RH testing and there are very good reasons why the procedure should be understood and followed correctly and the sensors be inserted at the right time. Learn more from the experts at Tramex Meters at the link below.
Schönox and Floorcloud™ Lunch Collaboration for Large-Scale Projects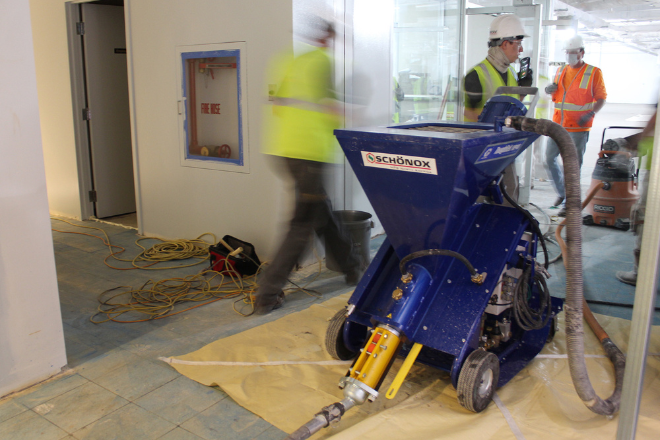 Explore More News from INSTALL