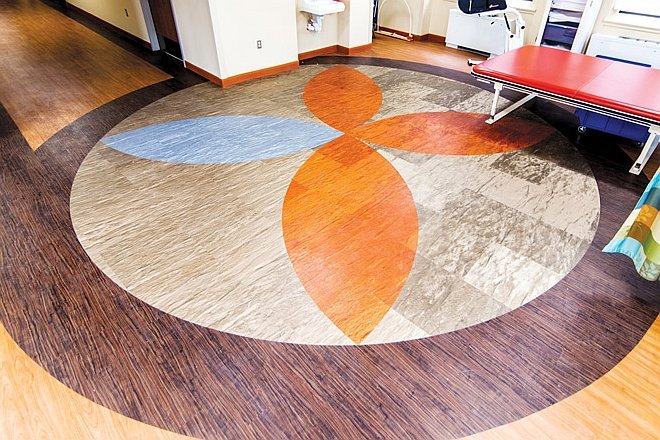 Two Reasons to Specify Experience on New and Existing Health-Care Projects
Designers are no strangers to education and certifications. Years of school followed by continuing education requirements and a number of available specialties and designations offer never-ending opportunities for architects to further educate themselves on design trends, technology, best practices, and more. Today, the benefit of professional and specialized training is available to many in the design and construction industry, including the contractors and construction professionals tasked with the installation of these advanced systems and new materials.
There is no other place where extra training may be more important than projects in health-care facilities. Improper product installation can create hiding places for germs and bacteria, breeding grounds for mold and mildew, and, ultimately, compromise the safety and sterility of the health care space. Beyond the potential hazards presented by poor or improper installations, fixing them costs time and money, often a significant amount.
This course will explore two new certifications designed to create health care facilities that will protect patients by providing the sterile and safe environments they need both before and during the occupation of the facilities. First, it will take a closer look at the way in which the United States Department of Veterans Affairs (VA) altered its specification and alleviated its flooring installation headaches by partnering with the International Standards and Training Alliance (INSTALL), the construction industry-endorsed floorcovering installation and certification program, to ensure that qualified flooring professionals were tasked with installing the carpet, athletic carpet, and resilient flooring throughout VA facilities. Then a special new training designed to teach contractors and construction teams as well as hospital staff and designers the infection-control risk assessment (ICRA) protocols and procedures will be reviewed.
Explore More News from INSTALL