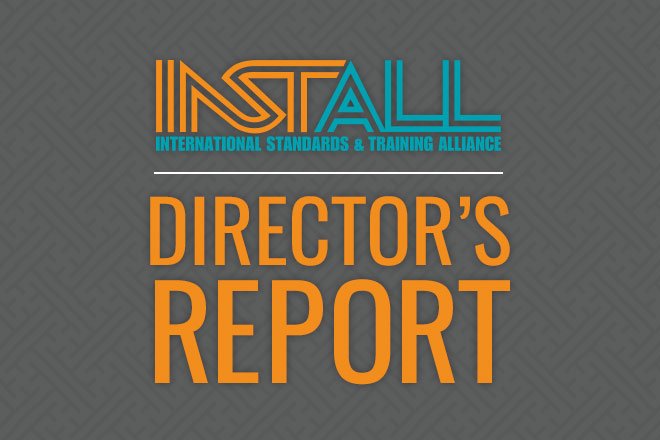 To keep pace with market demands, new trends and evolving technology, we continuously seek better ways to bring you the "INSTALL Advantage."
Our website's new INSTALL Warranty Contractor locator tool is the latest example of these efforts at work.
With this new feature, you now have direct access to each INSTALL Warranty Contractor (IWC), this guarantees quality installations and prevents product failure.
Hiring an IWC means your installation team is backed by an experienced, financially sound business that only employs an INSTALL-trained and certified workforce.
Typical flooring dealers hire subcontracting teams for installations. This means customers must rely on unknown teams to correctly install the purchased floorcovering and are left with no backing if failure occurs.
IWCs, by contrast, employ highly-skilled floorcovering installers who are compensated with fair wages and benefits, and given the means for career long training.
Each project completed by an IWC is backed by the INSTALL Warranty on Labor, which to-date, has underwritten more than $400 million in installations without a single claim made against it.
Try our new IWC locator tool and see the INSTALL Advantage first-hand for yourself. Our Warranty Program is prepared to guarantee work that we can ALL take pride in.
Explore More News from INSTALL