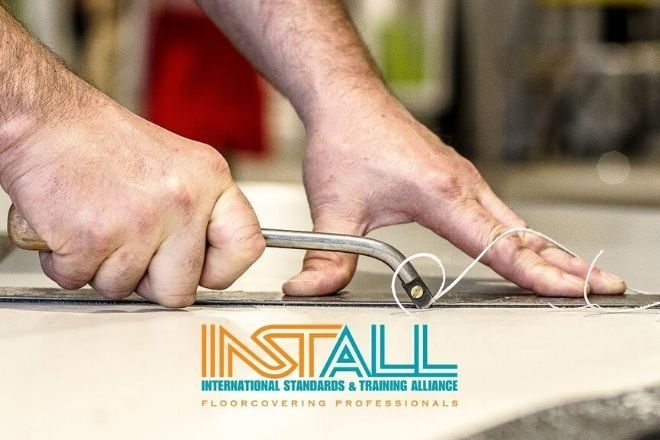 INSTALL continues to raise the bar in quality and reliability by offering the flooring industry's most endorsed and specified training program. INSTALL Warranty Contractors (IWCs) and INSTALL Alliance Partners lay the foundation for INSTALL's continued success.
Upon meeting its exacting requirements, INSTALL provides a Warranty on Labor for all carpeting, resilient flooring, wood flooring and floor prep work completed by IWCs, helping to assure clients that every job is professional and yields exceptional results. In addition, INSTALL Alliance Partners work side by side with INSTALL to bring technical expertise and the best product training to the flooring industry. Most recently, INSTALL welcomes three new IWCs and one new Alliance Partner to its organization.
INSTALL Warranty Contractors (IWC)
Becoming an INSTALL Warranty Contractor (IWC) is the highest level of certification offered by INSTALL, which provides an additional, extended, free, non-proprietary and third-party installation warranty to every job completed by the contractor.
Three impressive companies will join the IWC network. Each company had to be nominated and complete a rigorous review to achieve this status. These new IWCs must maintain financial reliability, an impressive performance history and employ only floorcovering mechanics that have earned INSTALL certifications carpet, resilient, substrate preparation or hardwood.
Integrity Interiors, Inc.:  As a service-oriented contractor, quality and teamwork are important to Integrity Interiors, Inc. As an IWC, the company continues to build upon those principles by ensuring high-quality, skilled professionals work on all its flooring projects, large or small.
Flooring Systems, Inc.:  Serving clients for 25 years, the company offers all types of commercial flooring for new builds or renovations. They travel and complete projects across the continental U.S. and with commercial offices in Springfield, Kansas City, and St. Louis, MO, they are the leader for carpet reclamation and recycling, having kept over 10 million pounds of carpet out of landfills for more than a decade.
National Decor Inc.:  One of Ottawa, Canada's most experienced commercial flooring contractors, National Decor Inc. installs carpet tile, broadloom pattern carpet, resilient, thin porcelain tile, sports surfaces, hardwood, rubber and more, while solving flooring challenges for businesses and industries including education, hospitality and healthcare.
Over the last five years, INSTALL has been standing behind every IWC and has underwritten $1 billion in flooring installations without a single claim filed, proving that INSTALL training is vital to the continued success of the industry. The INSTALL warranty is completely free and goes above and beyond the manufacturer's warranty.
New INSTALL Alliance Partner
Becoming an Alliance Partner provides the opportunity to deliver specialized training to installers. This allows installers to be trained in the latest technologies and provides peace of mind to manufacturers that its products will be installed correctly every time. INSTALL is partnered with top mills and manufacturers, including its newest partner Parador.
Parador:  A design industry leader that specializes in large commercial, institutional and multi-unit projects, Parador has a diverse knowledge of premium, sustainable floor coverings made in Europe, including wood, alternative resilient surfaces and more. The company's wood products are free from harmful VOCs and come from third-party-certified plantation forests, allowing for reforestation. Plus, its products meet Europe's GUT certification and are certified under TUV and CRA's NA Green Label Plus.
"INSTALL's alliance, comprised of hundreds of contractors, thousands of flooring installers, and hundreds of flooring manufacturers enables us all to share the common goal of delivering work we can all take pride in," said John T. McGrath Jr., executive director of INSTALL.
Explore More News from INSTALL