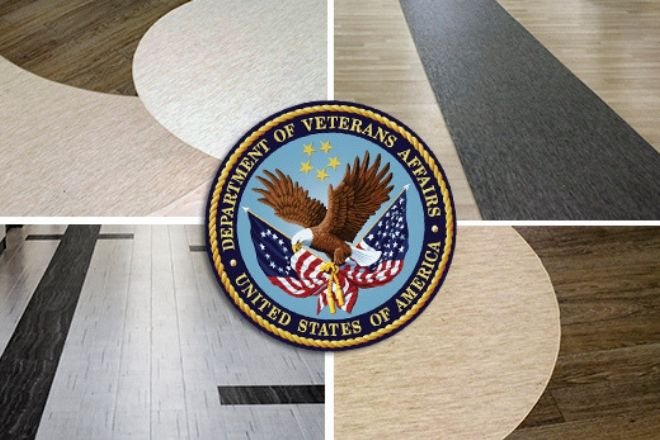 The United States Department of Veterans Affairs (VA), one of the largest sources of construction jobs in the country, has adopted a fourth INSTALL specification into its Master Construction Specifications. The addition of Resilient Sheet Flooring (SECTION 09 65 16) underscores the VA's determination that only a flooring contractor who employs an INSTALL certified workforce or equal is qualified enough to perform work for the organization, the single largest government employer in the United States.
"The relationship between INSTALL and the VA has resulted in some of the most impressive installations in the healthcare industry," said John T. McGrath, executive director, INSTALL. "By adding resilient sheet flooring to its Master Construction Specifications, the organization will safeguard future projects by working with trained, certified and professional contractors."
A Growing Relationship
Upholding more than 300 Master Construction Specifications for new projects, the VA strives for the highest level of industry standards. The organization first adopted INSTALL certification standards in 2015 when it added specification requirements for the installation of carpeting, resilient tile flooring and athletic carpeting. This effectively directed that every job involving these floorcovering materials must be completed by an INSTALL certified installer or equal.
With the addition of resilient sheet flooring, the specification list grows to four of the most popular floorcovering materials in healthcare. The newly adopted VA Master Specifications language also requires potential installers to complete a mockup of each installation, verifying selections made under sample submittals. The mockup is also used to demonstrate aesthetic effects and set quality standards for materials and execution.
For more information about INSTALL and its commitment to bringing installation excellence to the VA, click here.
Explore More News from INSTALL