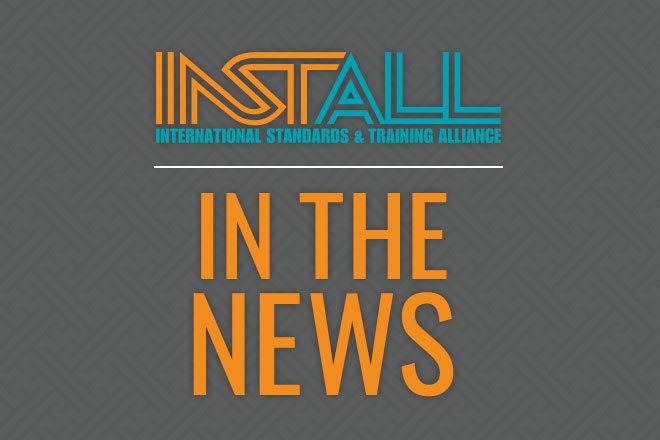 INSTALL Partners represent the top organizations in the floorcovering industry. Partners contribute to training and ensure that INSTALL members are the most highly trained and respected in the industry.
Contact us today for information on joining the INSTALL Alliance.
All mills and manufacturers in the floorcovering industry are invited to join, as well. You can access the full roster of INSTALL Alliance Partner manufacturers at the link below.
MARSHALLTOWN Acquires Barwalt Tool Co., Expands Presence in the Tile Industry
MARSHALLTOWN, a privately held leader in construction tools and equipment, today announces the acquisition of Barwalt Tool Co., an industry-leading manufacturer of quality, professional tiling tools and accessories known for its superior tile spacers and Ultralight Knee Pads. Based in Post Falls, Idaho, Barwalt Tool was founded by third-generation tile installer Walter Pytlewski and has been in business since 1977.
This acquisition aligns with MARSHALLTOWN's commitment to offering quality, American-made tools. Both companies have a long tradition of innovation, growth, and customer satisfaction. With this acquisition, MARSHALLTOWN expands its presence and market share in the tile industry, while adding even more innovative products to its current catalog.
"It was an ideal match," said MARSHALLTOWN President & CEO Joe Carter. "Our companies are well-aligned, sharing a similar customer base and a commitment to American manufacturing. By joining forces, we aim to continue delivering an even broader assortment of innovative tiling tools, installation tools, and accessories that exceed industry standards and customer expectations."
MARSHALLTOWN plans to integrate the Barwalt Tool products into their existing, industry-leading catalog. Manufacturing and distribution operations will be moved to Marshalltown, Iowa and Fayetteville, Arkansas.
Patriot flooring Supplies and Schönox Partner to Provide Subfloor Solutions for Customers Across South Florida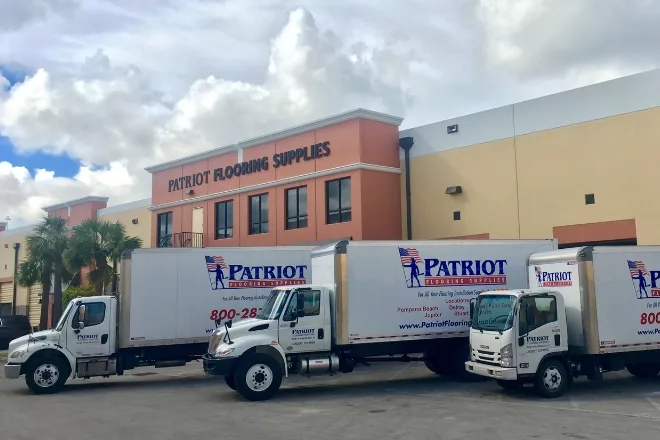 Patriot Flooring Supplies has partnered with Schönox HPS North America to provide the full Schönox subfloor solutions line across its 7 locations in the South Florida region. "We sell and support products we feel confident using ourselves – Schönox equips our customers with solutions for the most challenging and the everyday subfloor scenarios they face each day," commented Steven Hart, President, Patriot Flooring Supplies. "In addition, Schönox provides answers for a number of subfloor situations we did not have covered previously, extending strategic advantages to our customers."
The first shipments of Schönox products have arrived at Patriot Flooring Supplies and are already being distributed to the company's branch locations. "We've admired Patriot Flooring Supplies' steadfast commitment to customer service, technical guidance, and logistical support for some time, observing the cultural and management similarities between their excellent operation and our own with Schönox," explained Doug Young, Executive Vice President, Schönox HPS North America. "We are excited to align our businesses to serve flooring professionals in the region with an outstanding partnership."
With strategic locations across the fast-growing South Florida counties of Broward, Palm Beach, Martin, Indian River, and Brevard, Patriot Flooring Supplies provides flooring dealers and installers with over 2800 products from leading manufacturers. "As a family-owned business in operation for 23 years, Patriot Flooring Supplies carefully reviews the flooring technologies and solutions available, bringing the best to our customers," explained Hart. "A thorough review of the Schönox technology, training, and service platforms informed our strategic decision to work together."
Patriot Flooring Supplies' mission is to provide customers with ready access to leading flooring supply brands at a fair price. "This partnership aligns two companies with a shared focus on the highest level of customer service, equipping flooring trade professionals in South Florida for even greater success," explained Jennifer Kennedy, Distribution Support Manager, Schönox HPS North America. "We are working closely with Steven and his entire team to support growth for Patriot Flooring Supplies and its substantial customer base."
CFR Volume 179 – Somebody Wants to Blame Somebody
What do you do when you know you've done everything right and something still goes wrong with a flooring installation?
We see this more frequently than we should, since one never knows when the job site or the product will have their own ideas of introducing a failure to your otherwise by the book installation procedure, or as close to that as possible. When a failure occurs the first ones in the line of fire to blame are the flooring contractor and the installers. Even though you may have done everything right, the flooring you installed is exhibiting the problem. The first thought the end user, owner or GC has is that you messed up. Certainly no one else could be to blame but you. Hey, you installed this stuff so you must have done something wrong, right? Hold on Bucko, there may be more to this mystery than meets the eye.
You must look further since the flooring may just be manifesting the root cause of the problem. And you can't just look at the flooring because something is making it do what somebody doesn't like. What could that be?
Explore More News from INSTALL