INSTALL Connect: Text Updates
INSTALL Connect, our texting program, is the latest INSTALL resource offered to the flooring industry, providing key news, reminders, tips and more, directly to your mobile device. Your device rarely leaves your side, whether on the job site, in the office, or on the road. And now through INSTALL Connect, you can be assured that INSTALL remains accessible to you, as well.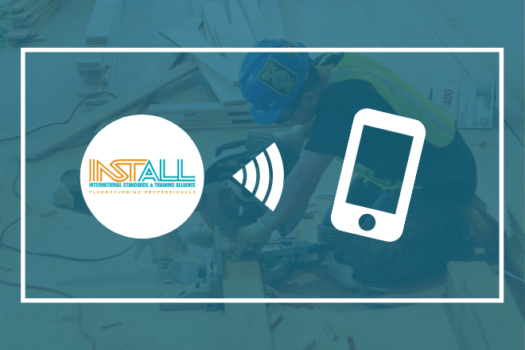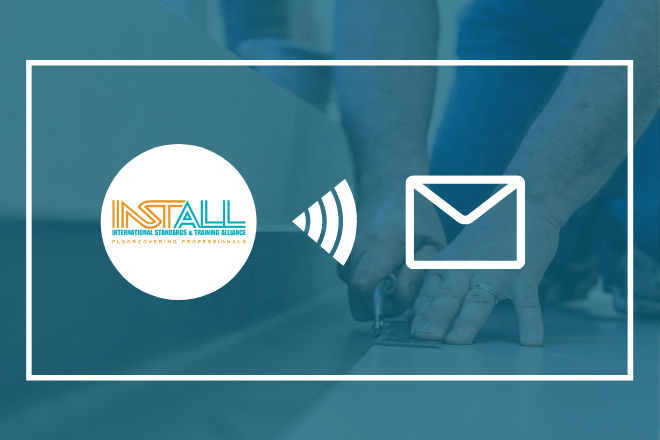 INSTALL Emails
The INSTALL eNews program delivers bi-monthly newsletters that keeps recipients up-to-date on the latest trends, new product releases, and other tools to help manage your next projects.
In addition to our general newsletter, dedicated INSTALL email distributions are also delivered periodically to subscribers. Content and recipients are determined by the key updates that need to be addressed. INSTALL's dedicated emails do not exceed the frequency of eNews distributions and users can also opt-out from future communications at any time.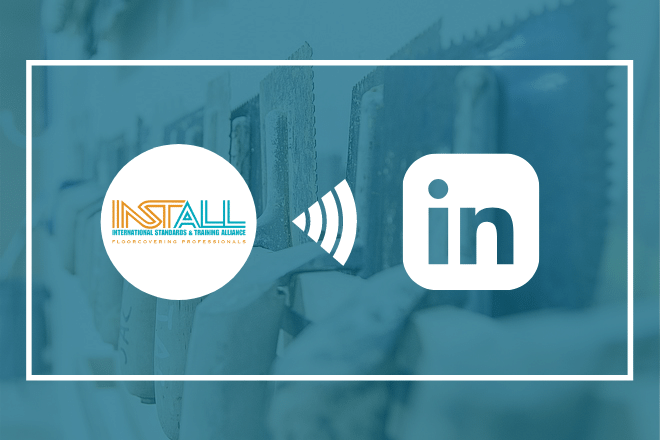 INSTALL On LinkedIn
INSTALL is an Alliance of 100+ floorcovering mills, manufacturers, consultants and associations. These groups work together to address the needs of the industry by standardizing effective installation training and certification across the U.S. and Canada.
Join the conversation with INSTALL on LinkedIn and stay in touch with the top professionals in the floorcovering industry.
INSTALL on Facebook
By bringing together stakeholders at every level of floor covering installation, INSTALL has the resources, capability and commitment to deliver work we can all take pride in. Rigorous standards, comprehensive training using manufacturer-directed curriculum, and the industry's only free, extended and non-proprietary third party warranty on labor demonstrate our commitment to long-term value.
"Like" INSTALL on Facebook and share with your network.