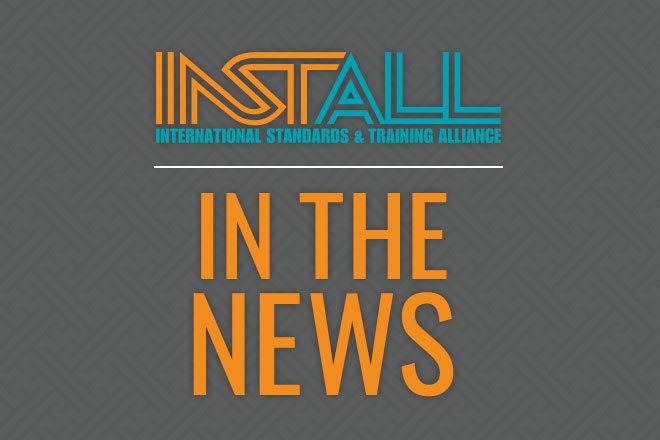 Metroflor Meets ASSURED CERTIFIED Standard
Metroflor Corporation announced that its SPC and WPC products achieve the requirements for ASSURE CERTIFIED – a program created by the Resilient Floor Covering Institute (RFCI) and SCS Global Services (SCS) to ensure the continued growth and integrity of rigid core LVT marketed and sold in North America.
Metroflor's Inception and Metrostone SPC floors, as well as Genesis WPC floors meet the standards for ASSURE certification.
LayFlat™ Notched Trowels Now Available
MARSHALLTOWN is excited to introduce its new LayFlat™ Notched Trowel Line, now available to all customers. The unique wave-shaped notches create ridges that provide an overlapping and more easily collapsible action of thinset mortar, eliminating air pockets between the substrate and tile. This results in superior coverage and adhesion for medium to large format tile applications.
LayFlat™ Notched Trowels are constructed using the same professional quality materials as the 700 series notched trowel line, which is made of highest grade carbon steel, equipped with an aluminum alloy Xtralite® mounting, and DuraSoft® handle.
Neil Mack Named Vice President Of H.B. Fuller's Flooring Business Segment
Neil Mack has joined H.B. Fuller as the new vice president of the flooring business segment. Neil will lead all aspects of strategy, business planning, innovation, and cross-functional execution. Mack brings a strong background in sales, business strategy and organizational leadership and is a proven leader in the North American flooring industry. Most recently, he served as the vice president of commercial sales for Armstrong Flooring. Prior to his seven years at Armstrong, Mack worked in various management positions at Nora Systems and J&J Invision.
Early in his career, Mack served in technical roles in the gas turbine industry and was an F-16 crew chief in the United States Air Force. He has a bachelor's degree in business management and an MBA in business strategy and management from Western Governors University in Utah. He also earned a financial management certificate from Cornell University and is a certified coach, speaker and trainer for the John Maxwell Leadership Academy.
Explore More News from INSTALL