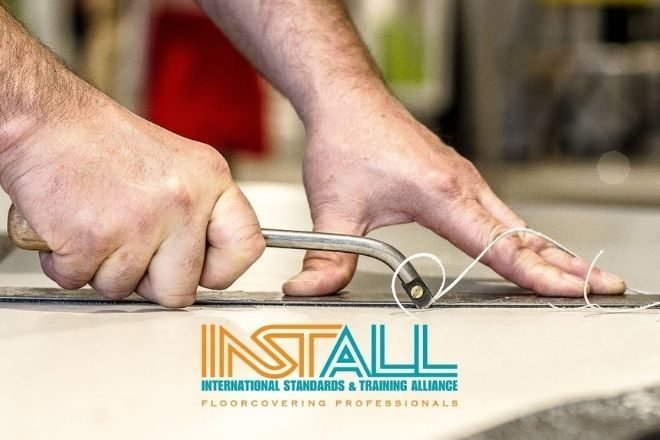 INSTALL represents an association of professionals across the entire flooring industry. This includes installers, contractors and manufacturers that share one simple goal—deliver work we can all take pride in, ensuring long-lasting, quality flooring installations. Joining INSTALL is a testament to business integrity, signifying that a company is reputable, reliable and one of the best in the industry. In the second half of 2020, INSTALL welcomed one new INSTALL Warranty Contractor (IWC) and four new Alliance Partners (AP):
Consolidated Flooring of Chicago, LLC (IWC)
Carpet Concept (AP)
ntgrate (AP)
Marshalltown (AP)
Congoleum (AP)
What is an INSTALL Warranty Contractor?
Becoming an INSTALL Warranty Contractor (IWC) is the highest level of certification offered by INSTALL, which provides an additional, extended, free, non-proprietary and third-party installation warranty to the customers of IWC's. The Warranty on Labor covers all carpeting, resilient flooring, wood flooring and floor prep work completed by IWCs, helping to assure clients that every job is completed professionally.
The INSTALL Warranty is completely free and goes above and beyond the manufacturer's and contractor's warranty. IWCs must maintain financial reliability, an impressive performance history and only employ floorcovering installers that have earned carpet, resilient, substrate preparation or hardwood INSTALL certifications. INSTALL has underwritten more than $1 billion in flooring installations without a single claim filed.
What is an INSTALL Alliance Partner?
INSTALL Alliance Partners work side by side with INSTALL to bring technical expertise and the best product training to the flooring industry. Becoming an Alliance Partner provides the opportunity to deliver specialized training to installers. This provides peace of mind to manufacturers that its products will be installed correctly every time.
"INSTALL ensures that every flooring installation is of the highest quality. This is accomplished by having the industry's most endorsed, rigorous training curriculum," said John T. McGrath Jr., executive director of INSTALL.
Explore More News from INSTALL