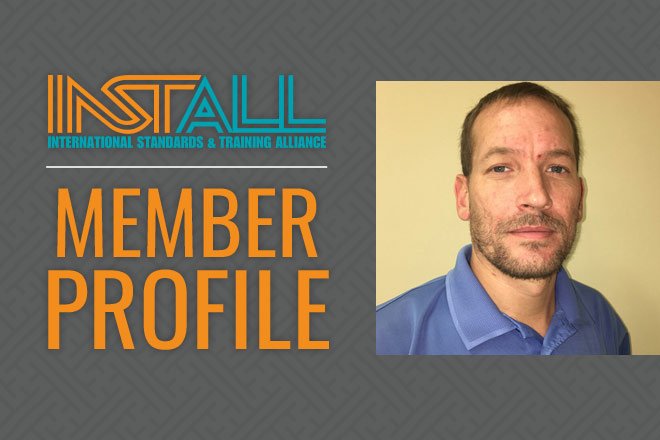 Adam Williams joined our union more than 14 years ago. In the past decade and a half he has dedicated his career to learning and growing as much as possible. Williams was originally inspired to join our trade by a former neighbor. With 30 years of experience in the industry, this mentor and friend helped him learn the nuances of the business and would eventually inspire him to give back to the community that gave him so much.
Williams wasn't always interested in floorcovering installation. A cabinet builder by trade, he started off his working career in a factory. Williams eventually left the industry after talking to this neighbor who told him that the union was always looking for qualified help.
At first, he was interested in three tradecrafts but ultimately picked floorcovering. It was the most interesting to him because of the artistry. "What you can do with flooring is incredible," expressed Williams. "Even though I picked the trade on a whim, I fell in love with it," he added.
For the last 11 years, Williams has focused his energy on giving back to the installation and training community. "I was handed down knowledge through the INSTALL program and I feel it's my duty to pass it down to the next generation. I take pride in teaching the apprentices proper installation techniques, helping them pave the way for quality installations done right and on time."
While his favorite courses to teach are flash coving with sheet vinyl and linoleum, he has another passion in his life. "My wife and I have two kids (8 and 10) who have been an important part of my life and career. They are the next generation in this industry and I can't wait to see them shine."
Explore More News from INSTALL