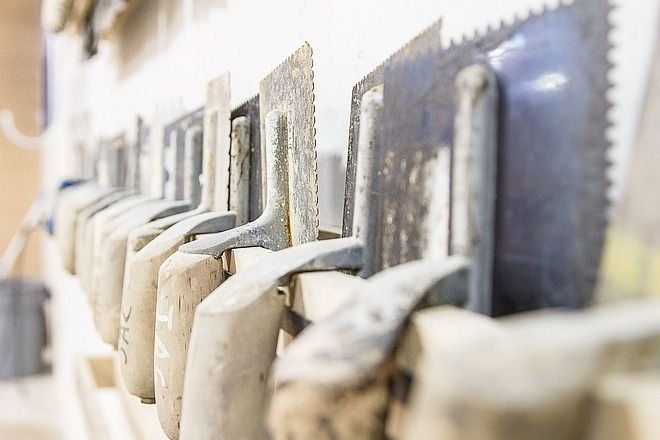 INSTALL recently endowed M. Frank Higgins & Co. Inc. as an INSTALL Warranty Contractor (IWC), the floorcovering association's highest level of certification. With the certification, M. Frank Higgins & Co. Inc. joins an elite class of flooring contractors that, with the backing of INSTALL, provide an additional, extended, free, non-proprietary and third-party installation warranty.
Over the last five years, INSTALL has stood behind IWC projects, underwriting $1 billion in flooring installations without a single claim filed.
IWC Qualifications
Upon meeting its exacting requirements, INSTALL provides a Warranty on Labor for all carpeting, resilient flooring, wood flooring and floor prep work completed by IWCs, helping to assure clients that every job is professional and yields exceptional results.
Each IWC is nominated and completes a rigorous review to achieve this status. New IWCs must maintain financial reliability, an impressive performance history and employ only floorcovering mechanics who have earned INSTALL certifications for carpet, resilient, substrate preparation or hardwood. M. Frank Higgins & Co. Inc., a woman-owned flooring contractor located in Connecticut, is the only IWC in the state to hold this distinction. The group furnishes and installs resilient flooring, carpets, ceramic tile, epoxy floors and wood floors. Additionally, M. Frank Higgins & Co. Inc. provides guidance in important areas such as floor preparation, moisture mitigation, and overall floor design. The group prides itself on building lasting relationships with general contractors, facility managers, architects, designers and end users.
"We are proud to be among this esteemed group," said Kathy Cloud, President of M. Frank Higgins & Co. Inc. "Hiring an INSTALL Warranty Contractor is its own insurance policy. A customer buys peace of mind and a guarantee that each flooring project is installed correctly the first time. This can only be accomplished through the efforts of Warranty Contractors that require their installers to be INSTALL trained and certified."
INSTALL represents an association of professionals across the entire flooring industry including installers, contractors and manufacturers continually collaborating to improve industry standards and provide professional and reliable installation teams. "INSTALL's alliance, comprised of hundreds of contractors, thousands of flooring installers, and hundreds of flooring manufacturers enables us all to share the common goal of delivering work we can all take pride in," said John T. McGrath Jr., executive director of INSTALL.
Explore More News from INSTALL