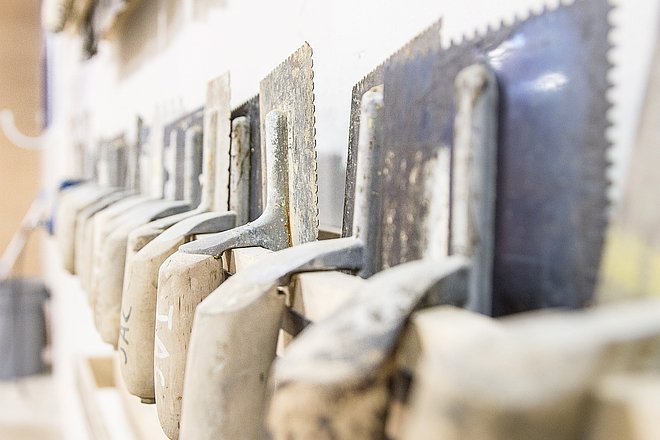 Retention, the availability of formal training, recruiting new blood into skilled labor and increasing the professionalism of the labor force are the biggest challenges facing the floorcovering industry today. With a mission to tackle these challenges head on, INSTALL continues to build a powerhouse network of floorcovering stakeholders to make strides towards active solutions.
The INSTALL team is proud to announce the addition of two new industry partners and three new Warranty Contractors to the INSTALL network.
INSTALL Warranty Contractor (IWC)
The highest level of certification within the INSTALL program is for a contractor to attain INSTALL Warranty Contractor (IWC) status, which provides an additional, extended, free, non-proprietary and third-party installation warranty of $25,000.
Floors by Beckers of New Brighton, MN, Flooring Resources of Elk Grove Village, IL, and Lippert Flooring and Tile of Menomonee Falls, WI, will now carry the INSTALL Warranty on Labor. Each of these contractors were nominated and completed a rigorous review to achieve this status.
Beckers Inc:  From flooring preparation, estimating and installation services, Beckers Inc. focuses on corporate, education and healthcare environments.
Flooring Resources Corporation:  From demolition and installation to product recycling, the A&D industry has depended on Flooring Resources since 1992. Project types span from healthcare and education to corporate and retail.
Lippert Flooring and Tile:  Founded in 1949, services include flooring installation, maintenance, specification and consultation. The company serves a variety of sectors including corporate, hospitality and retail.
Since the inception of the INSTALL Warranty Program in June 2013, INSTALL has underwritten approximately $400 million in flooring installations without a single claim filed, making an IWC the best insurance policy possible for commercial flooring projects. Each IWC maintains the integrity of every design because of its commitment to superior training and certification.
New INSTALL Alliance Partners
An important part of the INSTALL network, Alliance Partners play a variety of roles that support and grow the organization. INSTALL is currently partnered with more than 100 major mills and manufacturers. Its newest members are Custom Building Products® and T-Rex® Tape.
Custom Building Products:  Along with being North America's industry leader in tile and stone installation systems, Custom Building Products manufacture the CustomTech® line of professional grade primers, levelers, moisture control and patching products. This line offers durable, long lasting protection for all floorcovering installations by ensuring properly prepared subfloors and substrates.
T-Rex Tape:  From heavy-duty packaging and mounting tapes to a wide variety of aggressively strong tapes for all-weather durability, T-Rex brand tape is designed for installers and contractors that need intense holding power for a variety of applications. T-Rex is a member of the ShurTech brand of premium tape products.
Explore More News from INSTALL