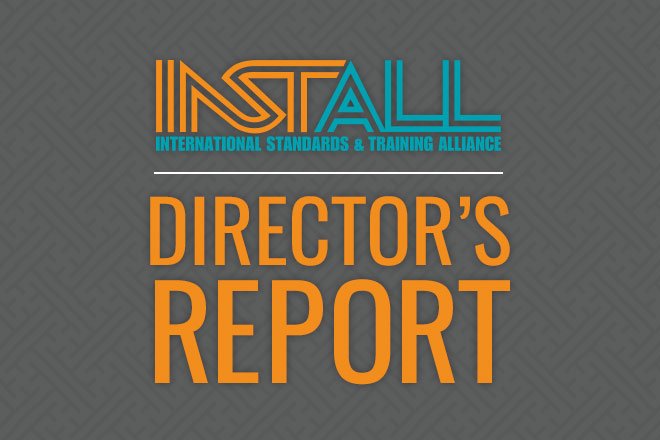 One of INSTALL's current goals focuses on bringing training and certification to the southern U.S. These efforts recently brought the Alliance to Texas.
Representatives quickly uncovered this initiative's unique challenges and worked out a solution that only INSTALL could deliver.
INSTALLing Texas from scratch
INSTALL had to jump-start training to provide reliable installers across Texas. Our training programs were helping, but we needed jobsite reinforcement to drive home the lessons learned.
Typically, apprentices work on jobsites with experienced, INSTALL-trained mechanics. These mechanics serve as mentors and sharpen the skills learned in our training centers.
However, because INSTALL was new to Texas, we did not have an existing core of experienced, INSTALL-trained mechanics.
A solution we can ALL take pride in
INSTALL Central South, the Training Committee and INSTALL Warranty Contractor Image Flooring worked together to add an On The Job Training instructor to the INSTALL program.
This innovative training allows for the INSTALL Instructor to shadow the students after they leave the training center and reinforce the lessons in real-life scenarios, ensuring that our Texas customers receive thoroughly trained INSTALL professionals.
Explore More News from INSTALL