Real Risks, Real Consequences
There is no other sector of the built environment in which improper product installation is more detrimental than healthcare facilities. With flooring, low-quality craftsmanship doesn't just create bad aesthetics. It leads to errors that compromise the sterility of the healthcare space, threaten the health and safety of occupants and require significant costs to rectify.
Inadequate moisture mitigation is a threat to flooring installations and can cause safety hazards. Blown out seams and corners create reservoirs for pathogens that cause deadly healthcare acquired infections (HAIs). Consider:
Healthcare Certifications & COVID-19 Training
The COVID-19 pandemic has taken an enormous toll on North America, and as we still grapple with its impact, the architecture and design community is rising to meet new demands of healthcare facilities.
During this time, the proper training to protect patients and staff in occupied healthcare environments during construction has become even more critical. Certified installers can save countless lives and help mitigate billions of dollars in added costs to our healthcare system.
Higher Stakes Require Tighter Specs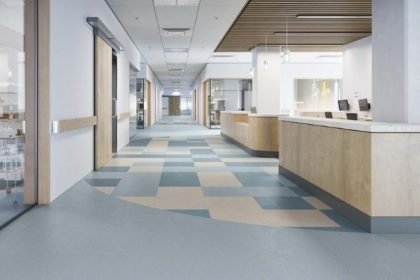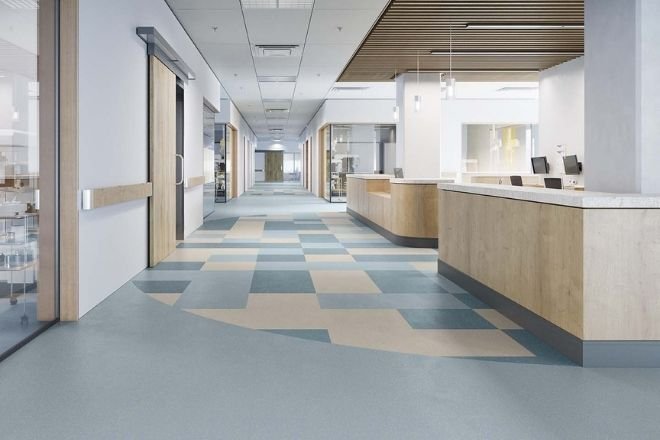 Because INSTALL operates the floorcovering industry's most comprehensive and endorsed training program, our installation teams are continuously trained in up-to-date Infection Control Risk Assessment (ICRA) standards and Covid-19 protocols that keep occupants safe during  installation and long after its completion.
A growing number of specifiers are adding INSTALL standards to their specs to guarantee the contractors and installers on their projects are reliable, trained to the industry's best installation standards and have a proven track record.

hospital patients has at least one healthcare-associated infection on any given day

healthcare-acquired infections occur across America's hospitals every year

deaths result from these hospital-acquired infections annually
From Inspiration to Specification to Installation: The INSTALL Advantage
In healthcare design, installers are the most important floorcovering decision-makers. They have to asses the environment, conditions and materials and make critical decisions that ensure optimal product performance. What separates INSTALL certified professionals from other installers is that INSTALL teams have proven their mastery of installation skill sets—and their ability to accurately see a design intent through to completion.