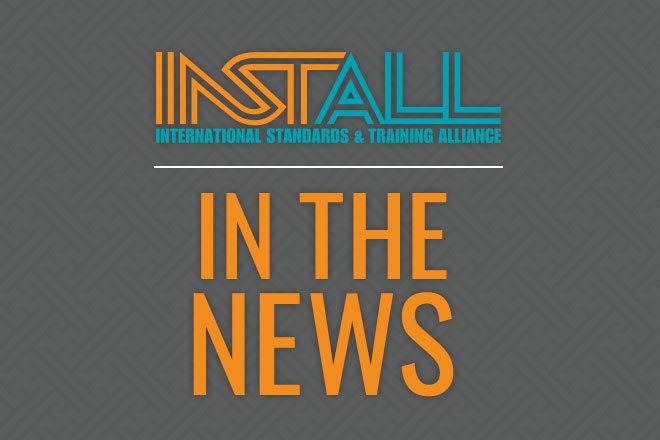 To standardize training and certification across the construction industry, INSTALL has developed a winning model for bringing INSTALL down to the local level. Leveraging the United Brotherhood of Carpenters training network, INSTALL is able to establish floor covering training programs in key areas of the country that are experiencing high growth in construction such as Florida and Texas.
In these growing markets, flooring installations tend to operate on low quality standards. INSTALL seeks local contractors that are willing to commit their workforce to a rigorous training and certification program to take installer's skills to a higher level. INSTALL provides its world class training curriculum through local training centers enabling the INSTALL contractor to bid on work in areas that they may otherwise not have been able to. In turn, the program directly combats the skilled labor shortfall by developing, training and certifying new installers.
The Florida Model
A prime example of raising the level of training and certification standards is INSTALL's partnership with Mr. David's Flooring International LLC. When Mr. David's Flooring sought to open a new branch in the southeast so that it could seek work in Florida's booming construction industry, management discovered that the labor pool was undertrained. They then partnered with INSTALL to bring the workforce skills up to the level of quality that Mr. David's expects.
"About 99% of the labor pool in Florida are subcontractors that operate on a low quality standard," said Tony Troehler, president, Mr. David's SE LLC. "Knowing the lack of trained installers prior to beginning work, we set the expectation that we needed to elevate the marketplace to allow for us to work there.
"Pairing up with INSTALL to begin INSTALL training in Florida was a match made in heaven for us," continues Troehler. "Mr. David's is known for its high quality brand and INSTALL's entire program is based on producing quality people. The programs truly fit hand in glove."
Mr. David's is now a regular presence in Florida, recently completing an installation at the Kennedy Space Center. This project required highly skilled flooring professionals which Mr. David's was able to provide as a result of their INSTALL partnership. Mr. David's plans to continue to grow and elevate the program in Florida through its continued partnership with INSTALL.
Expanding Success
INSTALL is replicating this formula for success in other regions of the country:
Texas and California Training Taking Off
Training programs were established for the first time in Texas and Southern California this past March with continued programs in July. These programs foster industry collaboration among manufacturers, contractors and professional installers. Participating in the events are representatives from every facet of the floorcovering industry: INSTALL staff and instructors, contractors, installers, as well as representatives from mills and manufacturers.
Southern California INSTALL Contractors
Master Craft Floors recently became a signatory partner in INSTALL expansion efforts in the southwest. The company will serve as a key extension of the INSTALL program by helping to establish training in the southwest which will develop skilled and certified labor pools in those areas. Master Craft is a full-service commercial contractor with offices based in Plymouth, MI and Las Vegas, NV. Through this partnership, Master Craft has expanded its offices to Southern California with the aim of developing an untapped labor pool of professional installers.
Winning USD VA Work
INSTALL's quality of programming is such that the Department of Veteran Affairs adopted INSTALL certification standards into its Section 09 68 00 Carpeting, Section 09 65 19 Resilient Tile Flooring and Section 09 68 21 Athletic Carpeting. This specification language underscores the Department of Veteran Affair's determination that only a flooring contractor who employs an INSTALL certified workforce is qualified enough to perform work for the VA, the single largest government employer in the United States, making it even more important to have INSTALL certified installers across all parts of country.
Unmatched Curriculum
At the 50+ INSTALL training centers in the United States and Canada, certified instructors train incoming apprentices during a four year program that is unmatched in the industry in terms of length and level of curriculum. With the expansion of training and certification programs in the southern and western regions of the United States, INSTALL certified contractors are positioned to become the floor covering industry's preferred and most reliable installers.
Explore More News from INSTALL