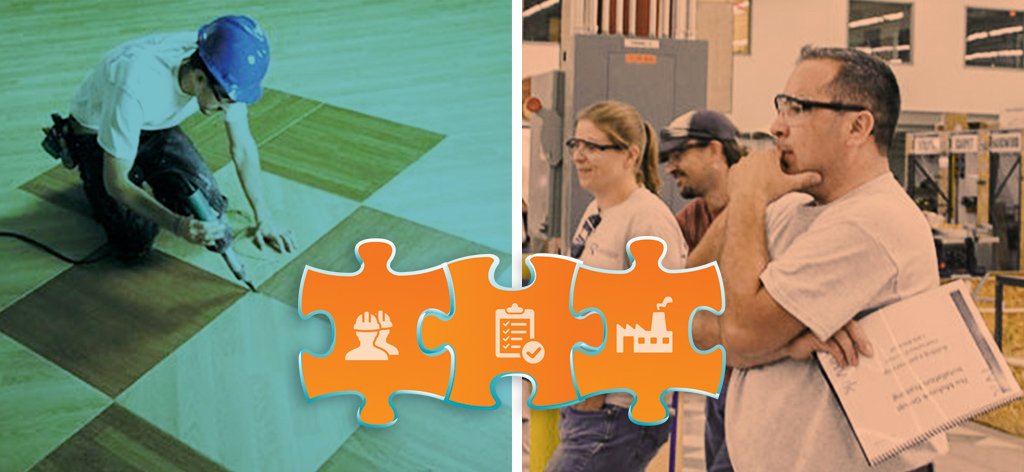 The INSTALL Expansion Partnership Program
The INSTALL Expansion Partnership Program is a time-tested method of collaboration with flooring contractors to grow their business in new territories. From locating key geographic hot spots of construction growth to offering in-the-field expertise, the program is our way of helping you expand your reach, grow your revenue streams, and cultivate industry relationships.
LABOR: Building a labor force and training installers with the industry's most endorsed and specified training program
MANAGEMENT: Working with qualified contractors (i.e. you) to win bids and manage workforces
MARKET: Leveraging relationships with flooring manufacturers
Infographic: The Expansion Model
The infographic below indicates how the three components of expansion work together to provide growth opportunity in new markets.

Video: The Impact of Expansion
See how recruitment, leadership development and longstanding industry relationships come together to help INSTALL partners expand their market share in key geographic areas of construction growth.

Case Study: Mr. David's Flooring
Read about INSTALL's partnership with Warranty Contractor Mr. David's Flooring to expand to a new Tampa market with outreach, training and the opening of Mr. David's tenth office.

More Reasons to Partner with Us
Having INSTALL certified installers on your team gives you a competitive edge. Learn how INSTALL helps you hire and train the best in the business.

Project: T-Mobile Arena | Las Vegas, NV
Master Craft Floors faced an ambitious timeline and design spec in a key Expansion region. But, its team met the challenge and installed over four hundred thousand square feet of award winning results.
Why Partner with INSTALL for Expansion?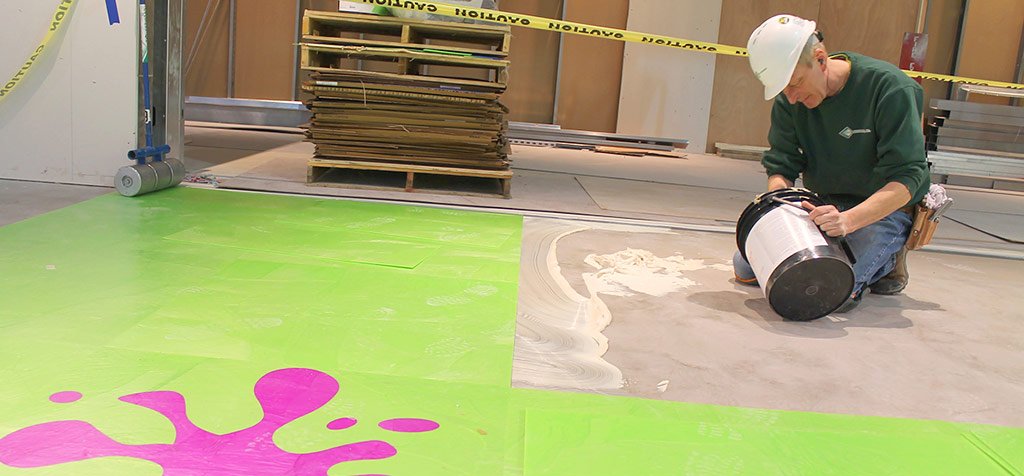 New Business Opportunities: INSTALL can help you enter viable construction markets and establish new offices, allowing for additional revenue streams.

The Backing of Manufacturers: INSTALL leverages its longstanding relationships with flooring manufacturers to bring together field know-how and in-depth product expertise.

Access to an Unrivaled Training Curriculum for your Installers: Our INSTALL Training Program is designed to teach fundamentals and keep floorcovering installers current with cutting-edge trends, technologies and techniques. Partnering with INSTALL offers you a chance to bring additional training and certification to new labor pools.

More Specifications are Calling for INSTALL: Having INSTALL certified installers gives you a competitive edge. We have gotten the word out to specifiers about the value of INSTALL, and they are responding by including specification language in their bids that requires INSTALL training and certifications. So having INSTALL professionals on your staff qualifies you to win the best bids.

Professionals Representing your Brand: Your installers are more than just workers. They are the face of your company. A good installer reflects the value of their company, just as a poor installer can damage a contractor's reputation with subpar work.
Submit your info below, and INSTALL will work with you to discuss details of expanding your business.