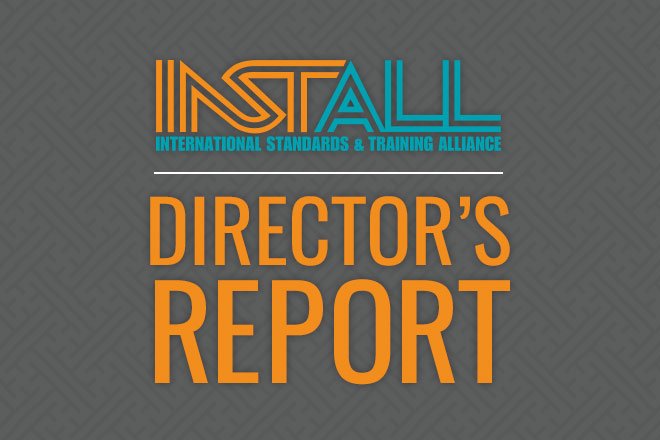 Exceptional floorcovering installations begin with a vision. Whether you're an owner, designer or contractor, your vision will ultimately be translated into a design concept. However, the best plans and flooring materials will not live up to expectations and will result in product failure if installed incorrectly.
INSTALL understands the needs that are integral to every flooring project. Owners, specifiers and manufacturers can eliminate risk by choosing an INSTALL team. Too often, installations fail because installation teams do not comply with specifications. These results are costly, but avoidable.
INSTALL's commitment to the flooring industry ensures that installers are fully trained and capable of working with the chosen flooring materials. INSTALL certifications and training assures that any design will be installed without fear of failure.
Top flooring manufacturers recognize INSTALL's ability to meet industry needs. They trust INSTALL teams with their products so much, they have written INSTALL standards into their master specifications.
Explore More News from INSTALL