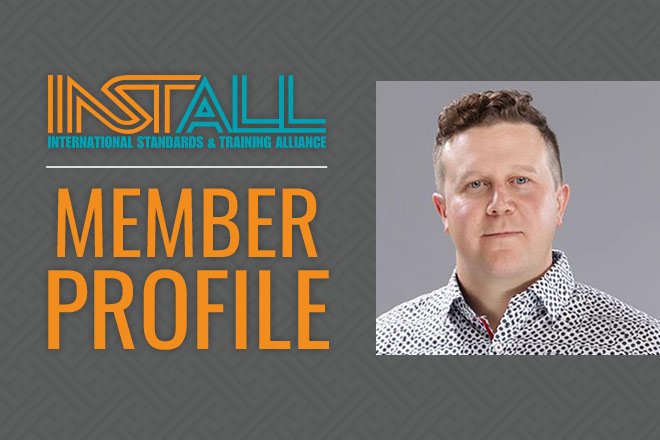 A third generation floorcovering professional, Garrett Maki has been surrounded by the flooring industry his entire life. From climbing on carpet rolls as a five-year-old, to getting his first job in the warehouse, he has spent 20+ years building his project management and operation skills.
Maki works within a five-mile radius of the home of INSTALL's curriculum, the Carpenters International Training Center (ITC) in Las Vegas. In fact, MasterCraft Floors, Maki's longtime employer, was an integral part of the construction and design behind the ITC.
The relationship with INSTALL was originally built off of MasterCraft's reputation from the Michigan facility. The company believes in the power of INSTALL and that belief has followed the company to Vegas.
"The program brings people to an equal playing field and elevates members to a higher and more prestigious level. The INSTALL warranty allows us to be more competitive and improves our relationship with manufacturers and sales reps. They don't have to worry about their products and the callbacks that result from improper installation and untrained staff."
Explore More News from INSTALL