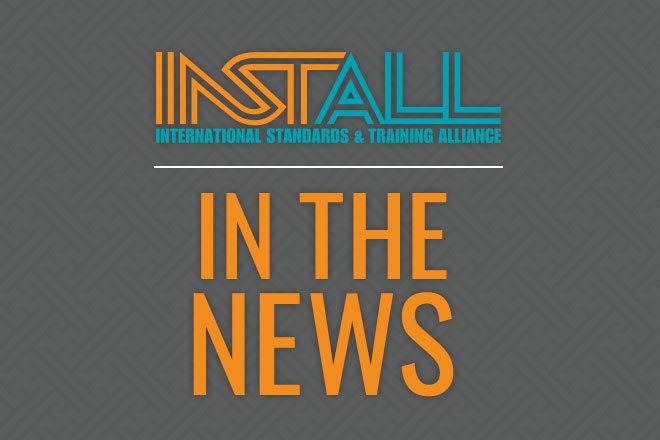 INSTALL Alliance Partners represent the top mills and manufacturers in the floorcovering industry. Partners contribute to training and ensure that INSTALL members are the most highly trained and respected in the industry.
Contact us today for information on joining the INSTALL Alliance. All mills and manufacturers in the floorcovering industry are invited to join. You can also access the full roster of INSTALL Alliance Partners at the link below.
Consolidated Flooring Partners With Floorcloud
Floorcloud™ and Consolidated Flooring announced their partnership to bring the New York and Chicago market areas a powerful new technology platform to enhance the level of jobsite quality control occurring on many of the largest commercial construction projects in each region. A Starnet member, and one of the nation's leading commercial flooring contractors for almost 80 years, Consolidated Flooring prides itself on delivering projects with exceptional quality, on time and within budget using the latest flooring innovations.
Floorcloud is an innovative new software platform that uses jobsite conditions sensors and a proprietary manufacturer's specification database to enable flooring contractors to monitor (24/7/365) and communicate the real-time environmental and site conditions they encounter with general contractors and building owners. Floorcloud was custom built for the flooring contractor by a team on industry veterans and was trialed and launched this summer with input from more than 40 contractors across the United States.
David Meberg, CEO of Consolidated Flooring and Co-Chairman of INSTALL's Board of Directors stated, "Floorcloud's innovative platform will enable Consolidated Flooring to monitor and share detailed information with our clients in real-time. We are now able to detect and resolve issues as they occur to help mitigate overall project risk."
"We are delighted to have Consolidated Flooring join our community of commercial flooring contractor subscribers. As we continue to integrate with other technology partners and enhance our user experience, it is the input from world class organizations like Consolidated Flooring that will continue to make Floorcloud the powerful technology platform it is today," commented Patrick Mullins, Co-Founder and Executive Vice President, Floorcloud.
Floorcloud sensors monitor ambient temperature, humidity, dewpoint and track GPS location. Additional capabilities coming soon include the reading of light, vibration and altitude, measurements yet to be captured systematically on today's flooring jobsites. "Integrations with Wagner Meters, Spec-Intel and Procore will be available by year's end, providing clients the ultimate in efficiency through advancements in technology, further establishing Floorcloud as a remarkable solution to mitigate project risk", commented Scott Banda, Co-Founder and President of Floorcloud. As Floorcloud becomes more popular nationally, it is expected to save the industry hundreds of millions of dollars of costs associated with rework, project delays and claims.
Maxwell Floors: Flooring with Impact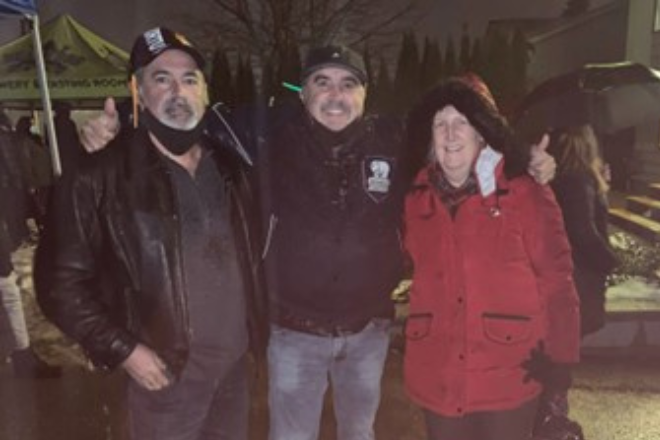 There are just some moments that stop all thought and just take your breath away! This was the case when Sydney, a 10 year cancer survivor was gifted, through the love and generous donation of LifeAPP, a newly remodeled home. Through LifeAPP's community LIVE. LOVE. WELL Project, Sydney and her family now share a wonderful warm home. A far cry from the dilapidated, leaky environment they lived in prior to this exquisite and life-altering home reno.
LifeAPP's LIVE. LOVE. WELL Project identifies community needs or challenges of individuals or families and offers the means to step up and make a difference through the simplest acts of
love, donations and working together for a common goal.
Diagnosed at age 15, Sydney has been fighting an inoperable form of clival chordoma for 10 years. Having beaten cancer once, only to find out she has to live with cancer for the rest of her life, Sydney opted to leave her life on the mainland to pursue interests on an island. Seeking some relief and a new start, Sydney got engaged and tried to move forward, but through many doctor visits was finally diagnosed with palliative care not soon after her move. Realizing she could not escape the pain, Sydney made the hard choice to move back home to be cared for by her family and mother.
The community has watched the challenges Sydney and her family face. Thankfully, through some wonderful work connections and some heartfelt phone calls by LifeAPP's team, LifeAPP was able to bring together in 40 days, over 80 companies, over 200 volunteers and over 130 donors to assist with this daunting project of delivering a new home to Sydney and her family.
One of these 80+ such companies was Maxwell Floors. Specifically, Maxwell's own Ozzy Rodriguez. "It was really heartwarming to see so many people come together for one cause. All the trades we're so accommodating to each other's needs and spaces. This project really strengthens my faith in humanity. A special thanks to my brother Avelino who worked beside me from the start. FloorLayers Union Local # 1541 / Jeff Jensen. Maxwell Floors' Amir & Rene for assisting with installation. Also, Centura for donating all the LVT flooring, adhesives, etc. I can comfortably say that we all feel so thoroughly blessed for being a small part of such a great project on Maxwell Floors behalf"
Ozzy Rodrigues, Sales/Senior Project Manager while under pressure to deliver on a very tight flooring timeline, reached out to Maxwell Floor's team as well as their local union 1541
representatives to lend a labour hand. With Ozzy and his family having put in several personal hours much of the lower stairs still required floor prep, concrete chipping and grinding to accept the 450 sq ft of LVT flooring. 12 stairs needed to be waterfalled with broadloom carpet and they still needed to install under cushion and smooth edge to the stairs to accept the broadloom carpeting. Luckily, with the pressure, also came the cavalry! Manufacturers donated materials, Maxwell Floors donated materials, drivers for delivery and even the FloorLayers Local Union 1541's own Jeff Jensen participated in 2 days of arduous work to complete the work with the other trades on time.
If you as an employer or your staff are ever given the chance to assist with a charity. Do it!
Maxwell Floors and Ozzy are honored to be a part of this life changing project. They wish Sydney and her family all the best in their new home and thank LifeAPP for being part of such a special journey.
Concrete Relative Humidity, Concrete And Wood Moisture Content, Ambient Conditions – All With One Meter.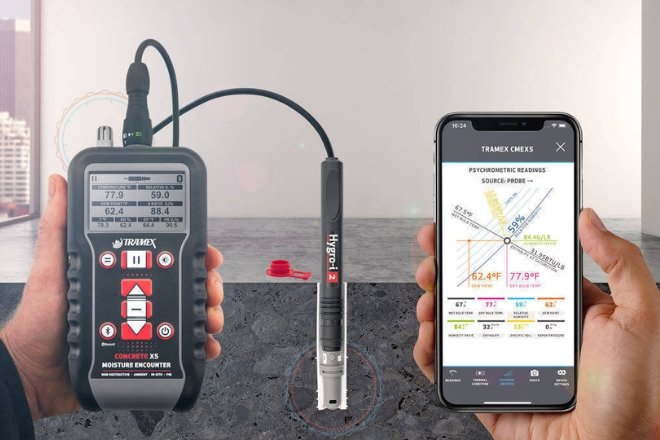 The Tramex Concrete Moisture Encounter X5, CMEX5, is the ultimate non-destructive Digital Multi Moisture Meter for concrete floors and slabs, RH testing and Wood flooring moisture content testing. Concrete Moisture Content tests are instant, precise and quantitative measurements using Gravimetric Testing as a baseline.
The bayonet plug-in port allows for the use of optional probe accessories for RH Relative Humidity testing of concrete as per AST F2170 and Wood Moisture Content testing using the pin-meter
A built-in Hygrometer measures Ambient Relative Humidity, Temperature, Dew Point, and gr/lb of the environment. The CMEX5 integrates with the Tramex Meters App via Bluetooth allowing for moisture maps, GeoTagging test results, creating, saving and sharing photos and reports.
Explore More News from INSTALL