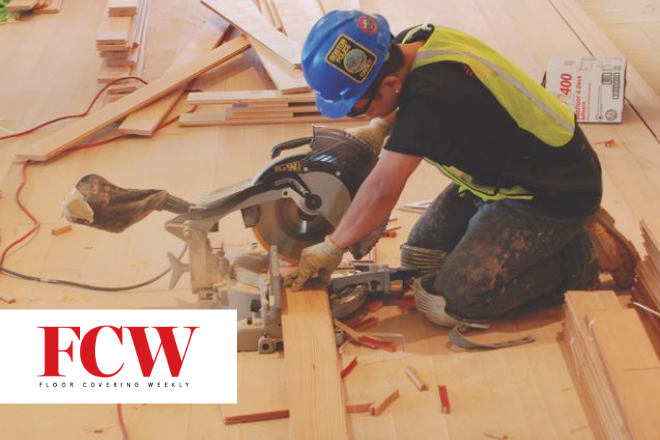 *INSTALL was an editorial contributor to this article, which originally appeared in the June edition of Floor Covering Weekly.
Continued shortage in labor causes concern
The ongoing labor shortage in the flooring industry is taking its toll and shows no signs of abating. With a strong economy rolls along and low unemployment leading to an already short supply of installers, it's becoming increasingly hard to attract people to the field.
"We expect the installation labor shortage to continue to be a challenge for the industry in the year ahead," said Tim Baucom, executive vice president, residential division, for Shaw floors.
"With the expanding economy, available skilled labor pools are shrinking at a rapid rate," said Dan Liles, instructor with Porcelain Panel Services. "This will continue with growth and a strong economy." He added that another contributing factor to the shortage is young workers who leave school are often steered to technology industries for jobs.
"The labor shortage continues to be a critical issue for contractors and the wider construction community," said John McGrath, executive director for INSTALL, the International Standards & Training Alliance of Floorcovering Professionals.
Indeed, not making installing a viable career option early on has exacerbated the problem, said Scott Humphrey, chief executive officer of the World Floor Covering Association. "As a country we have done a great injustice in attempting to force all high school graduates to attend college. Without meaning to, we have made those who chose to pursue a trade feel like second class citizens. The last statistic I heard is that 70 percent of all college graduates work outside of their major," so some of these people could and should be swayed into the installation field.
"A key reason why people leave floorcovering is because there is not a clear sense of how to climb the ladder," agreed McGrath.
While the issue is continuing to impact the industry, Humphrey sees some bright spots — notably that the industry as a whole has recognized the problem and is taking steps to address it. "Just two years ago, some in the industry did not consider the shortage of qualified labor a 'crisis.' That has changed." He pointed to discussions in the Floor Covering Leadership Council, associations, manufacturers, distributors and other groups about the necessity of solving this issue quickly. But "with that said, the problem itself has gotten worse, as unemployment is at historical lows, thus limiting the pool we are attempting to attract to the industry."
"If INSTALL had to pick one word to describe how to tackle the labor shortage, it would be 'collaboration,' " McGrath said. "Labor and management working together is the only reliable and sustainable formula to address the industry's need."
Given the realities of the situation, the flooring industry must work to find some immediate as well as long-term solutions to the labor shortage — and if it's not addressed quickly and decisively, the opportunity may be lost forever, warns Humphrey.
"If the industry does not band together to address this crisis, the consequences will be catastrophic," Humphrey said. "At the WFCA, we have been seeking to inform the industry of the current and pending crisis for years. We are now at a pivotal point that will determine the future of our industry and its labor pool component. Failure to address the crisis will transform the roll of the professional flooring dealer for years to come. The first thing that has to be done is combining our voices and efforts to address the issue. It will take a unified effort to overcome our current labor deficit."
With low unemployment, that is no easy feat but needs to be addressed head-on and early on. "Unemployment in the construction sector is among the lowest in the country; that means that we are all after the same pool of laborers," Humphrey said. "Unfortunately, as an industry, we have done a very poor job of creating an appealing story for why installation is a viable career option. We need an industry-wide campaign to appeal to potential craftsmen and women starting in middle and high schools."
Indeed, training and development efforts are a must, said Shaw's Baucom. He noted that the company has partnered with Goodwill of North Georgia, Chattahoochee Technical College, the International Certified Flooring Installers Association and the Starnet Worldwide Commercial Flooring and Fuse Alliance to help develop professional and skilled craftsmen.
"Simultaneously, we continue to introduce products that are easy to install for both professional and the DIY market," he said, noting that several of the company's products don't require a professional installer. Still, "we must continue to provide training and educational resources, supporting those programs that develop a future workforce. Craftsmanship can take years to perfect, so this is a long-term investment."
Liles agreed the industry must continue to invest in training and recruitment. "We need to invest in education for the skills required. Companies can hire unskilled 'qualified' people and create in-house training and educational programs as well as invest in the industry's existing educational programs. In addition, companies should use experienced, skilled employees and other methods to recruit people at a young age and create a program that rewards them for their educational progress."
Liles specifically recruits and trains people how to handle, fabricate and install large porcelain panels and has followed this situation closely. "I have seen these labor trends in the past and luckily have learned from them. Before moving to consultation full time, our company had developed some time ago, an in-house recruitment and training/education program that has done very well. At the time of my departure, over 85 percent of our work force were long tenured," with experience ranging from five to 23 years.
WFCA's Certified Flooring Installers Division has multiple schools across the United States for training and attend multiple job and educational fairs to promote the career. The WFCA also works with other associations to work on the crisis to both validate the issue and come up with viable solutions. "Working together with others in the industry to solve this crisis is the only long-term solution."
INSTALL has worked with everyone from unions to other organizations to promote training and the industry as a viable career path, from installation to professional development. "Helmets To Hardhats, Sisters in the Brotherhood, Career Connections, Shades of the Brotherhood, First Nation Outreach are all new and enhanced outreach programs developed to expand and diversify our membership," McGrath said. "Our apprenticeship and career-long training scope continually evolves and expands to cover all possible installation skill sets. Foreman, superintendent, mentoring and collaborative leadership courses are delivered to develop next generation leadership.
Technology is a useful tool to address the issue. "We have invested in new technology to ease the burden of our existing labor pool," Humphrey added. "We realize success in solving this crisis will have to be multi-faceted."
Still, technology alone can't solve the issue. "Although technology has greatly enhanced the flooring industry on the installation side, it is far from relieving humans from the skilled labor portion," Liles said.
The alarm bells have been rung, however, and the industry recognizes things must change, and change quickly. "If we keep doing what we have always done, we will continue to get what we have always gotten," Humphrey said.
Driver shortage stresses industry
The labor shortage extends throughout the supply chain and, today, there is a noticeable shortage of freight and delivery drivers. Couple that challenge with rising fuel costs, increased regulations and changing demographics, and the picture for drivers is stark.
"In speaking with colleagues, the driver shortage remains the number one issue facing distributors today," said Keith Rogers, vice president of operations at Swiff-Train. He noted demographics are one of the main reasons the industry is having issues finding drivers. "Trucking does and has always relied on older male drivers. There are few drivers in the workforce coming from the younger, male demographic. Also, there are only a few women in the trucking workforce."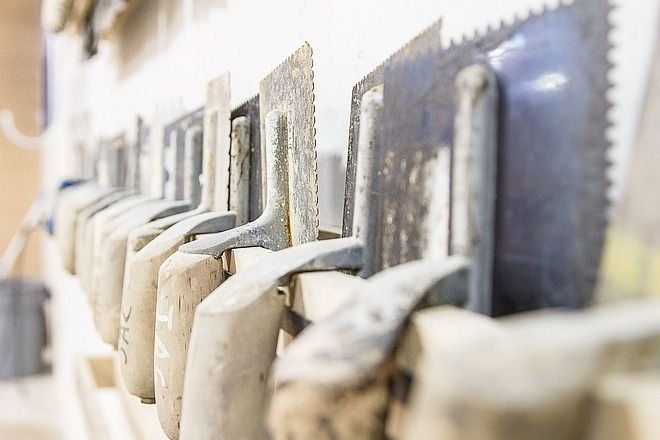 Geography and fracking are also impacting the driver segment, particularly as liability and regulation costs impact profits, shared Greg Laminack, vice president of transportation for Xpress Global Systems. He said the Northeast, Dakotas and West Texas have been the most affected areas. In addition, he noted that when the industry was mandated to adapt electronic logs, some drivers declined to invest.
Of course, the most significant issue — and the obvious solution — is the cost and pay of the industry, as well as ensuring quality-of-life benefits and other intangibles. "By ensuring we provide quality equipment, effective scheduling with home-time balance and competitive compensation, we aim to empower and transfer that leadership into the field," said Scott Sandlin, senior vice president of sales for Shaw Floors.
Salaries have continued to rise out of necessity. "Pay rates have been the largest challenge over the last five years," Laminack said. "We have had to increase wages to become more competitive."
Derek Bartley, vice president of process improvement for XGS added that enhancing the experience and providing other incentives also has helped with retention. "XGS has placed a heavy emphasis on driver retention by creating a better driver experience through equipment upgrades and technology. In addition, we are developing programs internally to provide our team members opportunities to grow within. A stronger driver retention plan allows us to maintain the needed labor force to not only meet, but to exceed customer expectations."
Agreed Rogers, "It is has become necessary to increase driver wages coupled with a more comprehensive benefits package. One perceived advantage as a regional distributor is the ability to offer decreased time on the road. Reducing the length of haul is more appealing to the driver workforce now."
*INSTALL was an editorial contributor to this article, which originally appeared in the June edition of Floor Covering Weekly.
Explore More News from INSTALL