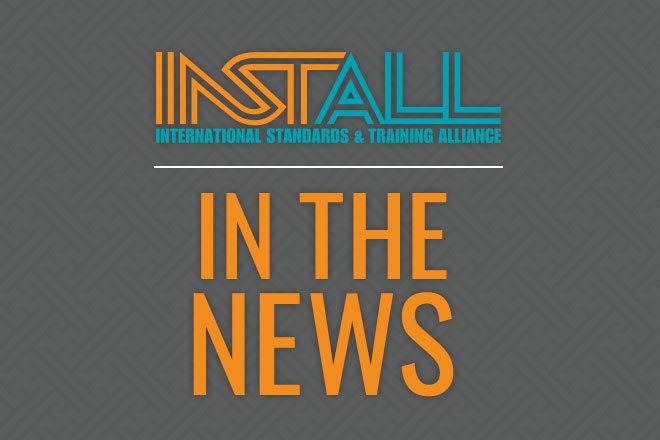 Wagner Meter's Rapid RH L6 Chosen as Finalist in the 2021 Tomorrow's Contract Floors Awards
Rapid RH L6 is an innovative 1-part moisture vapor barrier that offers an easier alternative over traditional, epoxy-based moisture mitigation products by eliminating waste in mixing and priming and often does not require shot blasting.
Tomorrow's Contract Floors (TCF) magazine provides awards each year to "celebrate the most innovative products and services in the industry." Finalists are chosen in 35 categories, including moisture management, floor care, flooring equipment, surface finishing, construction, and design, to name a few.
The Rapid RH L6, sold and marketed worldwide, has become the most popular concrete moisture test kit in North America today. As an in-situ relative humidity (RH) test, it's designed and engineered to meet all ASTM F2170 guidelines.
Tarkett Powerbond Provides Wall-to-Wall Moisture Barrier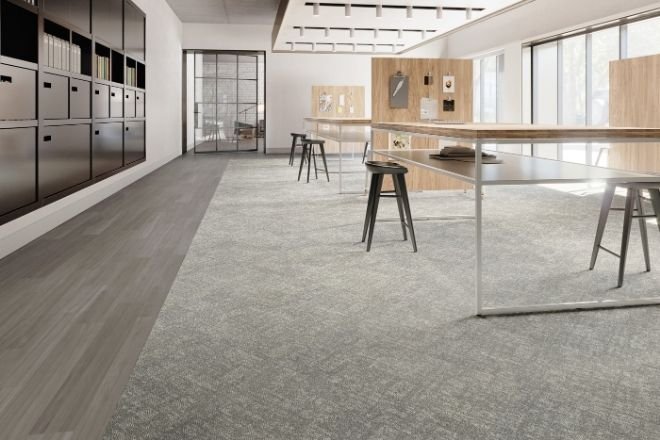 With the look and feel of carpet and the performance of resilient flooring, Powerbond creates a wall-to-wall moisture barrier and improves soil and stain resistance. Its unique heterogeneous construction fuses nylon and closed-cell vinyl cushion together, creating a floorcovering that's completely impermeable to moisture and contaminates.
Waterproof and Isolate Cracks Smarter with TEC's HydraFlex™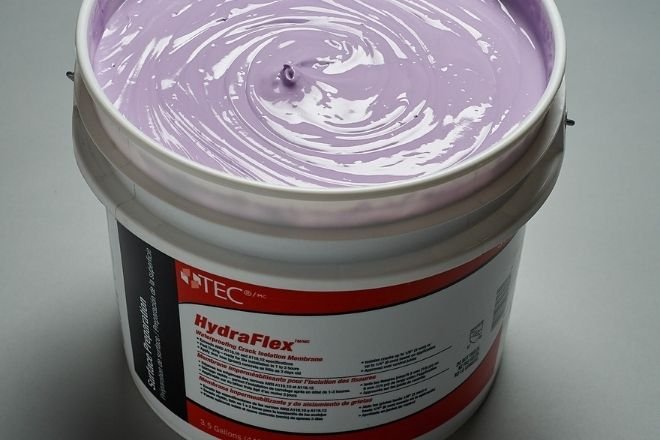 IAPMO approved, ready-to-use, flexible, mold and mildew resistant waterproofing crack isolation membrane for interior and exterior applications. It forms a smooth, monolithic, watertight surface over walls, floors and ceilings.
HydraFlex™ stops in-plane cracks up to 1/8″ (3 mm) or up to 1⁄4″ (6 mm) wide at the subfloor from telegraphing through to ceramic and stone tile. For residential to extra heavy commercial applications.
Metroflor Launches Next Generation Mobile App
Metroflor Corporation has launched a next-generation version of its Metroflor app, offering retailers, consumers, and specifiers alike a myriad of in-depth options for discovering the LVT leader's flooring options from their smartphones.
The Metroflor app allows users to access everything on Metroflor's website, plus more. According to Metroflor's Vice President of Marketing, Gary Keeble, the original app was only available for Metroflor reps and distributor reps. "With the new app, we've opened it up to the public… retailers, homeowners, and commercial end users," Keeble said. "They can use the app to view products and order swatches along with locating a nearby dealer. Best of all, you'll find actual, authentic photos of products installed in a wide range of residential and commercial applications. You can also upload photos of your own Metroflor installations so other homeowners end users can use them as a real-word visual reference."
Explore More News from INSTALL