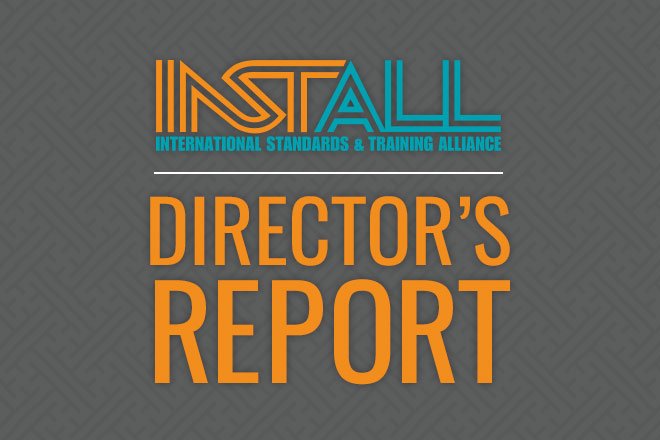 Technical staff from underlayment manufacturers and INSTALL instructors finalized the INSTALL Substrate Prep Certification in early January. The certification was created with the same process as INSTALL curriculum and other certifications- collaboration with industry subject matter experts representing installers, employers and manufacturers.
The subject matter experts agreed upon standards including:
Four-hour orientation to ensure awareness of industry and the certification's standards
One hundred question written test requiring knowledge of substrate evaluation, products and the installation.. (This test must be passed before proceeding to the hands-on skill set testing)
Multiple skill set demonstrations showing mastery of mixing, skim coating, ramping, self-leveling and proper use of tools
Successfully completing this certification proves that the installer is a knowledgeable and dependable substrate preparation expert. We believe that this will become our most desired INSTALL Certification because every floorcovering installation requires awareness, knowledge and skill with substrate preparation.
INSTALL sincerely thanks AC Tech, Ardex, CMP, Mapei, Schönox, SIKA, TEC, USG and UFloor Systems for their help in creating the certification and supporting it through specifications. The industry has a glaring need for competence and reliability in substrate preparation- every flooring installation depends on it- and the INSTALL Alliance is able to provide the solution.
Explore More News from INSTALL