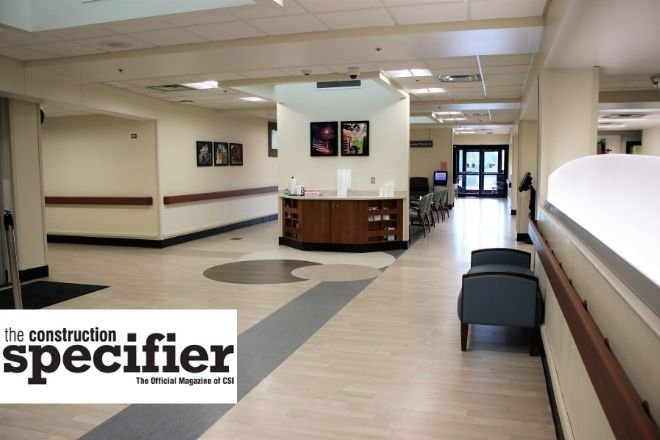 *This article by INSTALL executive director John T. McGrath, Jr. was featured in Construction Specifier.
According to the Centers for Disease Control and Prevention (CDC), 1.7 million healthcare-associated infections (HAIs) occur each year in the United States, contributing to nearly 100,000 deaths. On any given day, roughly one in 25 hospital patients has HAI, costing the U.S. healthcare system billions of dollars per year.
These shocking statistics are just one reason why the prevention and reduction of HAIs is a priority for the U.S. Department of Health and Human Services (HHS). While the government and healthcare organizations are investing in research and resources to curtail the spread of HAIs, the architecture and design industry is also contributing to the fight in new ways. After all, with more than $40 billion spent annually on new hospital construction and renovations to existing facilities, building professionals have a major opportunity to create facilities that provide patients with safe, modern care.
One way to achieve this is by adopting specifications and standards to help safeguard patients from potential contaminants during renovations and construction projects. A new infection control risk assessment (ICRA) protocol ensures all projects done in healthcare facilities limit contaminants such as mold and dust that can cause deaths. These protocols include establishing a negative pressure environment, building and sealing soft walls, controlling contaminates and more. This assessment program is important for the building trades, specifically floorcovering installation, as it plays such a significant role in healthcare facilities. It is also critical for specifying architects and designers to not only understand ICRA, but also become trained and certified in it.
A growing risk
HAIs are infections patients get while receiving treatment for medical or surgical conditions. While many HAIs are preventable, thousands still die each year. It is also important to note HAIs are not limited to hospitals, but affect patients at ambulatory surgical centers, dialysis facilities, outpatient care facilities, doctors' offices, healthcare clinics, and long-term care facilities like nursing homes and rehabilitation centers.
While organizations like the CDC and HHS are working to monitor and prevent HAIs by increasing awareness and training healthcare workers, a number of contributing factors are beyond their control. For example, one of the major causes of secondary infections is cross-contamination, which can occur during hospital remodels and construction projects.
The removal of ceilings, walls, flooring, etc. releases agents trapped behind dormant surfaces. If it is not handled properly, these infectious agents are transferred through HVAC systems, drafts, feet tracking, etc. to other areas of the hospital occupied by patients with compromised immune systems. As a result, hospitals and architecture/design firms are now looking for contractors and workers who have been trained to handle these situations during construction.
The role of ICRA
The ICRA program trains healthcare and construction professionals to ensure they are familiar with all the proper protocols and procedures. Working with greater awareness and compliance of healthcare facility infection prevention protocols is a proactive approach that directly affects patient and jobsite safety in a positive way.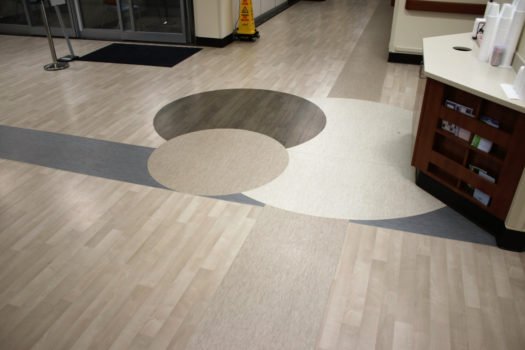 The program's goal is to deliver a workforce of healthcare industry and construction-related professionals who understand why and how to protect patients, visitors, and themselves during maintenance and building projects in a healthcare environment.
ICRA was developed by the United Brotherhood of Carpenters (UBC) in direct response to an industry need to keep patients, staff and construction crews safe. And now the International Standards and Training Alliance (INSTALL) is leveraging ICRA protocols to teach members how to contain pathogens, control airflow, protect patients, and work without disrupting adjacent operations. INSTALL members learn to classify work areas to minimize risks, understand, and adhere to ICRA protocols and communicate with a facility's ICRA team. The curriculum was developed by consulting leading construction-related infection control experts and is reviewed regularly to keep materials relevant to industry needs.
Contractors and workers performing healthcare or other occupied facility and renovation construction need to understand ICRA procedures to properly perform this work. The UBC's eight-hour ICRA training and certification program for hospital staff, designers, vendors, and all the non-carpenter trades program provides the necessary information to understand and apply ICRA procedures and examines the practical use of tools, such as containment, negative air, high-efficiency particulate air (HEPA) filtration, and work practice techniques.
The training program uses a variety of classroom activities to build on participants' experiences in construction, maintenance, renovation, demolition, or healthcare facility environments.
Additionally, a 24-hour UBC ICRA training program is available for carpenters. The training consists of 16 hours of in-class instruction and eight hours of hands-on learning in the shop. There are efficiency and productivity gains that are realized by having teams that are able to construct the necessary areas and systems correctly the first time.
These courses are critical for contractors working in the segment, as many healthcare facilities will not issue an ID badge without proving the successful completion of ICRA training. In fact, they are getting stricter on jobsite access overall, requiring everything from photo identification to extensive background checks for installers, journeymen, and contractors.
Why should specifiers care?
At first glance, ICRA training might seem more tailored for construction and installation teams, but the livelihood of specifiers can be directly impacted by these protocols and procedures. Therefore, it is critical architects and designers are ICRA trained and certified.
For example, if a healthcare facility is flagged due to infection control violations relating to ICRA, it can be required to stop all services, including construction. This means an architect or design firm's project will be behind schedule. While facilities must rectify the problem in 10 days, this can quickly snowball, setting up a domino effect of setbacks and other potential violations. The result is a major impact on finances and timelines.
"It is imperative architects and designers working in the healthcare market are exposed to ICRA and the threat of HAIs as early as possible," explained Mike Bohan, Indiana/Kentucky/Ohio regional council of carpenters representative and ICRA team leader. "Not only should they understand how to include containment walls in their drawings, but also need to know how and where to place soft walls and the importance of coordinating every step of the project with a healthcare facility's compliance team."
In healthcare facilities employing their own architects and in-house designers, chances are the team is aware of ICRA, HAIs, and the rules behind when and where to draw in containment walls and soft walls. The same goes with firms specializing in healthcare design and construction.
"Typically, if an architect has existing relationships with hospitals prioritizing infection control, they are more educated and better prepared," added Bohan. "However, not all facilities and healthcare companies have the awareness or are up to snuff with infection control."
Bohan also stresses the importance of specifying certified contractors with a working knowledge of ICRA and other healthcare-related standards. Doing this ensures the job will get done right the first time.
An example of success
Bohan is not alone in his belief that trained, certified labor is a must-have for healthcare projects. Beginning in 2015, the United States Department of Veteran's Affairs (USDVA) has required every carpet, resilient tile and sheet, and athletic carpeting job must meet INSTALL certification standards. This is good news for USDVA designers because when they require a general contractor to select an INSTALL-certified flooring installer into their specification, no matter who the lowest bidder is, they are guaranteed to be qualified.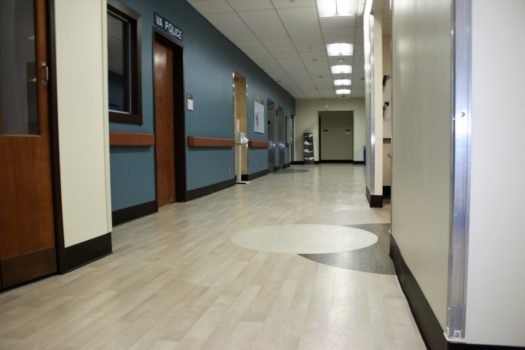 "Like any other entity that owns and operates many institutional buildings, we have had a long history of flooring failure," says Orest Burdiak, principal interior designer at the USDVA. "From poor floor prep and improper testing for moisture to inadequate moisture mitigation, we have experienced a laundry list of installation-related flooring issues across hundreds of projects," Burdiak explained.
"At the end of the day, as a government entity, we owe it to the taxpayers to approach construction projects in a way that delivers quality facilities in a cost-effective manner," Burdiak said. "While the USDVA is a nonproprietary organization that does not endorse specific products or manufacturers, we realized the significant costs we kept incurring for subpar flooring installations and decided to require that installers working on USDVA projects have a certain level of training as a way to reduce the amount we spent fixing mistakes."
Since modifying the master specification to include INSTALL certification standards for labor, the results have been positive.
"I have not heard of any flooring failures on large projects since our relationship started, and while it is tough to oversee and monitor small projects across hundreds of facilities, the benefit to our employees, patients, and bottom line has been immediate and profound," Burdiak says.
As a result of this partnership, INSTALL contractors have completed a plethora of USDVA projects in recent years. This includes a large hospital campus in Fort Wayne, Indiana, and the redesign of the country's first blind rehabilitation center (BRC) in Illinois.
Creating a state-of-the-art healthcare facility
Originally constructed in 1950, the USDVA Northern Indiana Health Care System (NIHCS) Fort Wayne Campus offers primary, secondary, surgical, and specialty medical care for thousands of patients annually. This facility has gone through a series of renovations and updates over the past seven decades. The resulting hodgepodge design was confusing, frustrating, and unattractive.
With limited storage, a dark and dated design, poor acoustics, and confusing wayfinding, the lobby and welcome center space was unsatisfying.
To provide a more positive experience, and address lingering accessibility, maintenance, and infection-control concerns, the facility overhauled these areas to ensure a state-of-the-art healthcare environment for veterans. A key component of renovation was the flooring, which now serves multiple purposes in the revitalized facility.
Santarossa Mosaic and Tile was selected to handle the installation. Mike Drippé, project manager with Santarossa, headed the project. His team of men worked in overnight shifts, completing individual stages as quickly and efficiently as possible while the hospital remained fully operational.
"One of the major installation tasks came in the form of the circular designs, radiuses, and stripes," explained Drippé. "If these elements are installed correctly, they pop right out at you. However, if done incorrectly, the mistakes are noticeable and distracting."
Since there was some slight ambiguity in the design plans, Drippé worked with the USDVA design team to get all of the colors and weld rods lined up. He then created shop drawings that laid everything out for the installation team. Next came the demolition phase. The existing vinyl was removed, exposing a 203-mm (8-in.) thick concrete subfloor. After moisture testing revealed there was no problems with the subfloor, the concrete was cleaned and prepped with a feather finish and skim coating where necessary before the new flooring went down.
After each individual flooring design element was cut, the installers v-wedged out the space between each piece of vinyl and heat welded the products together, skiving the extra material off the top to create a near seamless appearance. This was all done while other trades were onsite installing short walls, skylights, and other design features.
From a facility maintenance standpoint, the revamped Fort Wayne Campus now has a hard-wearing, impact-resistant floor that can stand up to the wear and tear that comes along with a 423-bed hospital.
A safer, healthier place for vision-impaired veterans
Another recent project highlighting the importance of ICRA training and advanced healthcare knowledge is the Edward Hines, Jr. VA Hospital, located west of Chicago. This 60-ha (147-acre) campus provides a safe and supportive environment for veterans. It is home to a variety of facilities for servicemen and women, including America's first BRC. Built in 2005, this place helps develop the skills and attitudes needed for dealing with varying degrees of vision loss.
When the facility first opened, it included luxury vinyl tile (LVT) in high-traffic areas along with other floorcovering materials elsewhere on the property. Unfortunately, environmental challenges during installation combined with age and condition changes led to buckled tiles in corridors and public spaces. The problem first appeared in 2010 and became a hazard for vision-impaired patients, visitors, and staff. In-house measures were used to temporarily secure the tiles to minimize any tripping hazards for patients and other occupants.
The Department of Veteran's Affairs (VA) directive regarding blind centers requires them to provide training to veterans within 60 days of application. To meet this requirement, the Hines BRC was required to remain 100 percent operational during any potential renovation work. To minimize bed closure and facilitate a rotation of patients, installing the new floor would prove to be a challenging, multiphase process.
Administrators and the hospital's in-house interior designer set out on an ambitious plan to transform the space while limiting closures to no more than six beds at a time. A service-disabled veteran owned small business (SDVOSB), NuVeterans Construction Services, Inc. carried out the installation.
Since they could only shut down a maximum of six rooms at a time, the facility management did its due diligence in finding the best solution for transforming the space. The project team also needed to create something special in terms of design and elevate the facility to a new level of sophistication by creating wayfinding that patients could feel with their long cane. However, this would not prove easy.
Due to overarching VA standards, the design and specification process was somewhat limited. The replacement flooring could not include a shiny surface and needed to be a no-wax product due to glare, reflection, and slip resistance. They also could not specify linoleum or ceramic tile, which narrowed them down to LVT. Even with LVT the specified product had to be of a certain thickness to seamlessly transition from LVT to existing vinyl composition tiles (VCTs) found in patient rooms (they were not able to use transition strips at the threshold of patient room doors as they are a trip hazard).
The final product also needed light color options along with enough texture to feel with a long stick but not too much to become a trip hazard. When considering the other daily demands of the space, including service dogs that could scratch or stain the floor, heavy rolling loads from medical carts and equipment, and foot traffic, they were further limited to a handful of manufacturers.
The team also needed materials that would pass the tap and sweep test of a long cane and help with wayfinding. Patients needed to feel a difference between the flooring material without it being too obvious. For example, a long strip of textured flooring perpendicular to a door or opening signifies a patient room. A textured square is a sign for non-patient rooms. A long strip or band running parallel to a door signifies an elevator or exit. These designs do double duty, as they help the fire department look for patient rooms in smoky or hazardous conditions where only the floor is visible.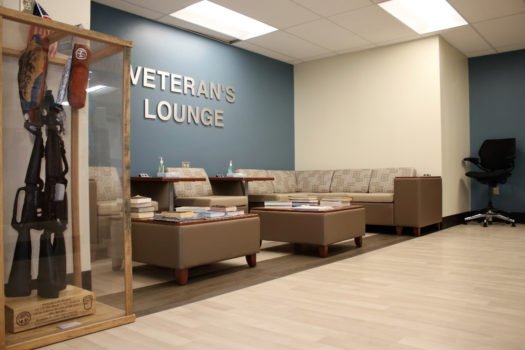 Due to ICRA requirements, the NuVeterans Construction Services team needed to address moisture barrier and mitigation issues to improve conditions. After removing each tile, the installation team ground and shot-blasted the concrete to remove contaminants. They then used a moisture mitigation system to prepare the surface for primer and texturizing. Before the LVT was installed, the new subfloor received a skim coat. This cement-based rapid drying smoothing and finishing compound provides a smooth finish on various substrates, making it suitable for a fast-moving project.
Another challenge was creating an infection barrier that could be seen by patients with varying degrees of vision loss. The infection barrier needed to keep dust, allergens, and other debris out of occupied spaces. A black plastic barrier was implemented as it provided enough contrast for many of the patients in the facility to see.
With roughly 1208 m2 (13,000 sf) of flooring and 21 phases, the Hines installation was challenging, but thanks to certified trainers, the NuVeterans' team was able to quickly and efficiently complete the project with minimal disruption to patients, staff, and visitors.
Specific education in moisture mitigation and substrate preparation helped them provide the facility with a floor that will last for decades. More importantly, the patients who now call the Hines VA BRC home know they have a floor that is specifically designed for them.
Conclusion
The VA Fort Wayne Campus and Hines BRC projects are just two of countless healthcare projects that benefitted from the specification of trained, certified installation teams and evolving infection-control standards like ICRA. As the industry works to address the threat of HAIs and decrease the number of people who die from preventable infections each year, the federal government and healthcare organizations will find value in knowledgeable and informed specifiers and contractors.
Explore More News from INSTALL