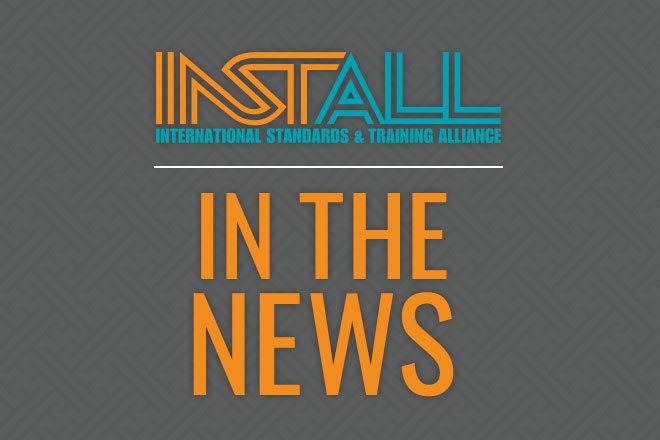 LGM & Associates Latest Commercial Flooring Report
Evaluations of a flooring problem cannot be based upon the biases of the people making them. The conclusions have to be based on the objective analysis of the evidence.
More often than not in this industry, the manufacturer will conclude that the problem being experienced is the result of a faulty installation. This is even truer in the case of luxury vinyl plank and tile. Much of these products, up to this point, are being made by someone other than the "manufacturers" selling it. Very often the seller does not understand the product or its differentiating characteristics.
Mohawk Group Launches New QuickShip Flooring Program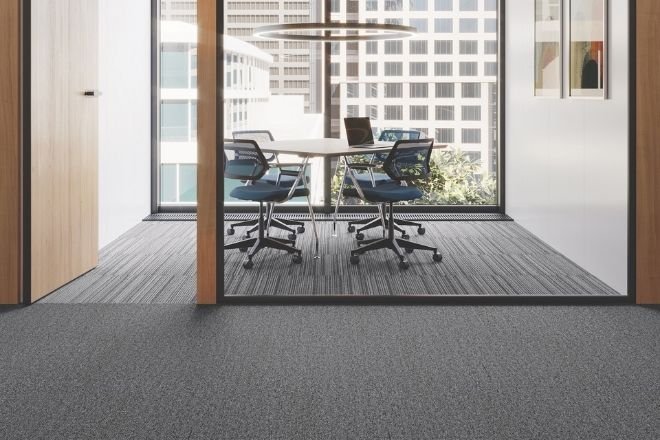 Mohawk Group's Max Service QuickShip includes a curated assortment of the company's most popular carpet tile and broadloom patterns. Styles organized into color-coordinated collections are available to ship within 10 business days or less. Each level features a different combination of fiber and backing systems to fit the requirements for design, performance and budget.
Because each product in the program is among the most popular colors in our top volume styles, Max Service collections are set at aggressive price points that help customers stay on budget. Coordinating hard surface products, also categorized as QuickShip, are available to create a seamless one-stop multi-category flooring specification experience.
Get Full Details from Mohawk Here
Wagner Meters: How to Keep Your Customers Coming Back
It all started with a social media post. Jason Goldberg, founder and CEO of America's Floor Source was looking to upgrade the moisture meters used by the techs, inspectors, account managers, and others in his business. He decided to post a question on Facebook, asking for recommendations about meters. People pointed Goldberg to four main moisture meter suppliers. Of these, it quickly became apparent which one would get Jason's business — Wagner Meters.
Goldberg reported, "There was never a question" who he would choose. As he began working with different suppliers, the level of customer service at Wagner Maters and the quality of their products stood out. Wagner's distributor, Fishman Flooring Solutions, demonstrated strong teamwork, which helped too. The resulting deal was the largest single retailer order in the history of Wagner Meters. Learn more about the story and why Wagner's customers keep coming back.
The ARDEX Rapid Flooring Installation System Installs in Under Three Hours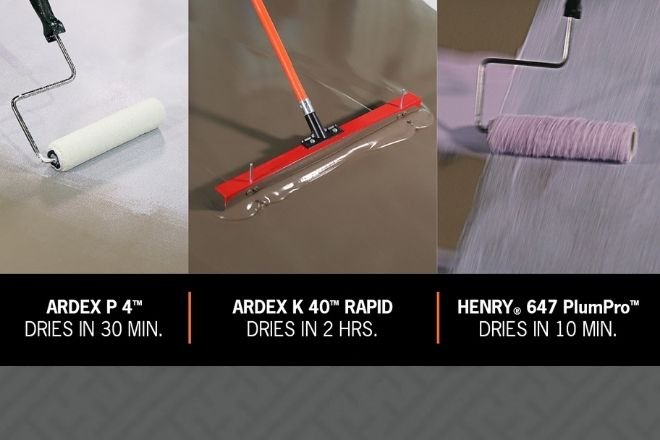 More than ever, installers need to respond to changing demands fast. At the same time, they need reliable, high quality products that get the job done right, the first time. ARDEX offers complete product systems, to help installers do their best work, at a pace that will keep installations on the fast track.
One recent addition to the ARDEX portfolio is the Rapid Flooring Installation System, which is the fastest system on the market, letting our customers install the finished floor in less than 3 hours! The system consists of three products:
ARDEX K 40TM RAPID self-leveling underlayment
HENRY® 647 PlumPro roll-apply adhesive
ARDEX P 4 is a pre-mixed, multipurpose primer that can be used with ARDEX Tile & Stone products as well as most ARDEX Underlayments. It dries in as little as 30 minutes and has a white color to clearly identify primed areas and achieve optimal results.
The rapid, high flow self-leveling underlayment ARDEX K 40 RAPID can be used to level and smooth interior concrete, terrazzo, ceramic and quarry tile, epoxy coating systems and non-water-soluble adhesive residue on concrete. It levels from 1/8" (3 mm) up to 1" (24 mm) thick and it's rapid dry technology lets you install flooring after only two hours.
The last step in the system is the HENRY 647 PlumPro Fast-Track, Roll-Apply Vinyl Flooring Adhesive. It's moisture resistant up to 99% RH and dry-to-the-touch in just minutes.
Explore More News from INSTALL