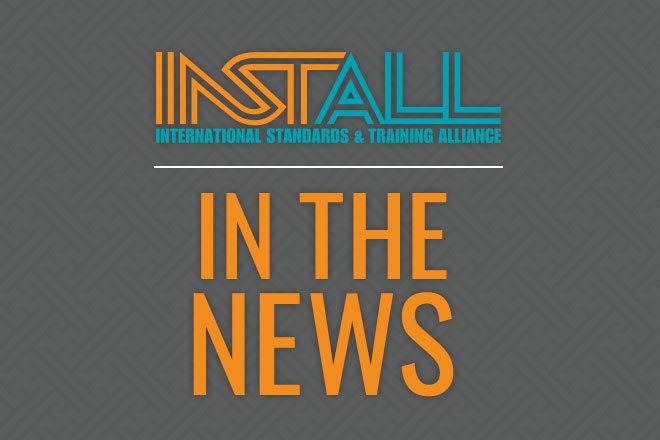 Substrates serve as the structural and foundational support for a vast array of flooring types and are crucial to the proper wear and stability of the material. In response to this, INSTALL, an alliance of major flooring manufacturers, contractors and professional installers across the U.S. and Canada, recently launched its first substrate preparation certification program. INSTALL held the new prototype program at the Southeast Wisconsin Carpentry Training Center.
The certification process is a collaborative effort entailing INSTALL educators, contractors and industry manufacturers. It combines a revised substrate-training curriculum with written and hands-on evaluation. The progression of demonstrations includes an orientation presentation followed by a 100-question written exam. The last portion of the certification evaluation is the hands-on application and installation of underlayments. Ingrained within the program are the assessments on the following preparation and installation skill sets:
Moisture and alkalinity measuring and mitigation
Ramping, self-leveling, skim coating, mixing and cleaning
Successful participants received an INSTALL Certification Credential that has recommendations, specifications and extended warranties from industry manufacturers.
The INSTALL Substrate Preparation Certification will be finalized the week of Jan. 9 at the Carpenters International Training Center in Las Vegas. At this "train the trainer" event, up to 12 INSTALL instructors will receive the first round of official training and certification. As many as 20 mills and manufacturers will review the curriculum, and at that time, offer proprietary product training. These mills and manufacturers will support this certification with an endorsement and include it in their installation specifications. Upon completion of the event, each certified instructor will bring the new curriculum to his respective area across North America.
Explore More News from INSTALL