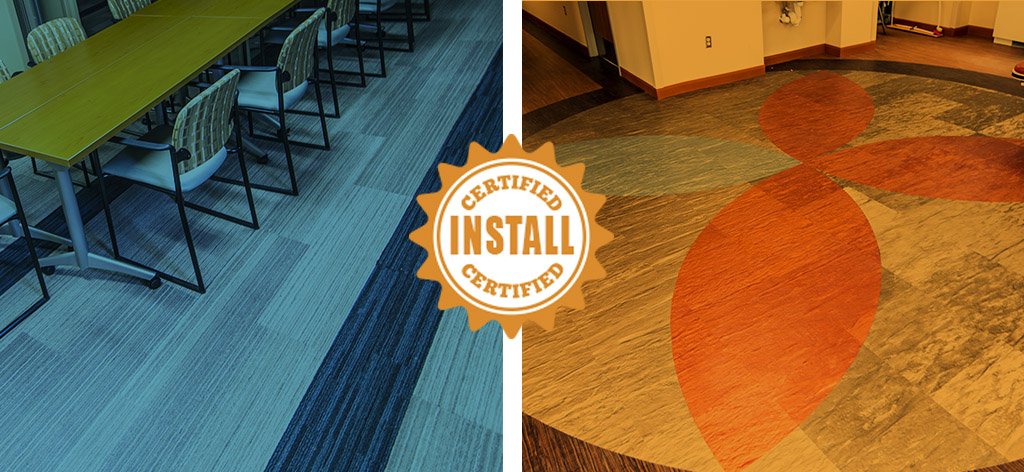 INSTALL Provides a New Standard of Excellence
Most designers don't know that with the VA Master Spec, every VA carpet, resilient tile and athletic carpeting job specified must meet INSTALL certification standards. It's good news for VA designers because when you require a general contractor to select an INSTALL-certified contractor into your specification, no matter who the lowest bidder is, they're guaranteed to be qualified — which means the job will be done right.
The Benefits of Specifying INSTALL
By specifying that all installation be completed by INSTALL Warranty Contractors and INSTALL certified floorcovering professionals, you ensure that the flooring on your project will perform to its full potential and live up to the expectations of the owner.
Requiring INSTALL standards means that the contractor is reliable with a proven track record and the installers on your project will be highly trained and carefully tested to perform the work you need.

Why was INSTALL written into the spec for all VA projects?

Case Study: Edward Hines, Jr. VA Hospital

Discover the INSTALL Advantage for Specifiers
Find an INSTALL Contractor
When it's time for a contractor to be chosen for your next project, select from our regional directory of trained and certified workforce using the INSTALL "Find a Contractor" tool.