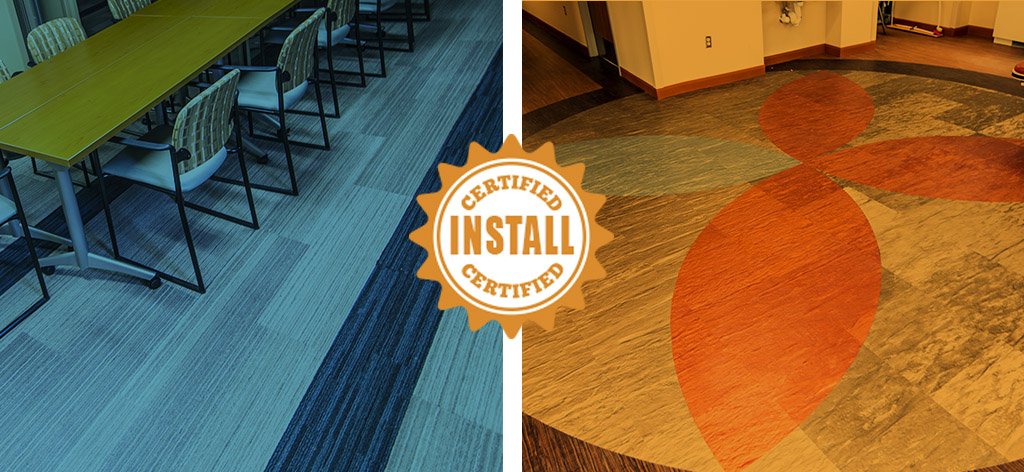 INSTALL Provides a New Standard of Excellence
Most designers don't know that with the VA Master Spec, every VA carpet, resilient tile, resilient sheet and athletic carpeting job specified must meet INSTALL certification standards. It's good news for VA designers because when you require a general contractor to select an INSTALL-certified flooring installer into your specification, no matter who the lowest bidder is, they're guaranteed to be qualified — which means the job will be done right.
You Specify Products. You Should Specify Their Installation.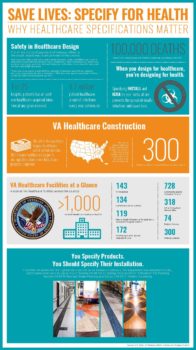 But why does your installation specification matter? When specifying VA and healthcare projects, it's vital to understand full requirements — like the VA Master Spec — and more importantly, what it means for patient health and wellbeing.
In healthcare spaces, who's installing your products is just as important as what they're installing. It can mean the difference between life and death.
Specifying INSTALL and ICRA in healthcare ensures you'll meet the VA Master Spec or any other requirements of your next project. Specifying INSTALL certified professionals ensures healthcare spaces will be safer, more sterile environments.
Get our latest infographic on creating safer specifications and be prepared for your next project.
Get the Facts on Specifying for Health

There is no other place where extra training may be more important than projects in health care facilities.

Faulty flooring installations create hiding places for germs and bacteria that compromise sterility and contribute to 100,000 deaths from healthcare-associated infections every year.

Fixing these issues can cost significant time and money, and construction work in occupied facilities can expose patients to dangerous pathogens.

patient healthcare-acquired infections every year nationwide.

deaths result from hospital-acquired infections each year.
hospital patients has at least one healthcare-acquired infection at any given moment.
The Benefits of Specifying INSTALL
By specifying that all installation be completed by INSTALL Warranty Contractors and INSTALL certified floorcovering professionals, you ensure that the flooring on your project will perform to its full potential and live up to the expectations of the owner. Requiring INSTALL standards means that the contractor is reliable with a proven track record and the installers on your project will be highly trained and carefully tested to perform the work you need.

INSTALL is Written into the Master Spec for VA Projects

Edward Hines, Jr. VA Hospital

The Advantages of Specifying INSTALL on Your Next Project